Star India Chairman believes IPL media rights were not expensive
They can also disengage from International matches that would not boast of as much audience interest as they usually do.
Updated - Sep 7, 2017 10:54 pm
306 Views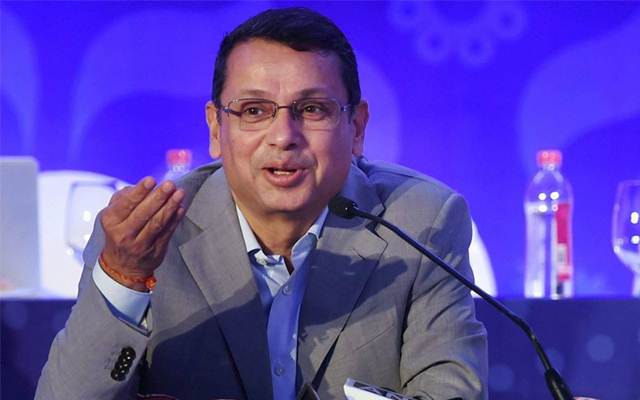 Follow us on Telegram
On Monday, when Star India agreed to pay to the Board of Control for Cricket in India (BCCI) Rs. 16, 347.5 Cr for five years in order to attain the media rights for the Indian Premier League, it was not surprising that the bid made for the tournament became the most expensive one in cricket history. They were bought at double the amount they had been acquired for 10 years ago for half the earlier duration. It was also not surprising that two months ago, Vivo Electronics Corp. went all out and paid Rs. 2, 199 Cr for five years to be the title sponsor of the league.
Star India chairman and chief executive Uday Shankar, unfazed by the gasps around the amount his company, is paying for IPL, says he's not looking at the deal with a short term view. "But it is not expensive," he added. Several sports marketing and advertising industry experts, too, are also of the opinion that the steep cost being borne by the broadcast giants did not come as a surprise. Even though Star India will not make money immediately, they are quick to add that the deal is not a bad one especially because Star India has managed to grab the global media rights.
Rates to go up exponentially: Goyal
It is also made clear that Star India will not be able to recover its cost from the first year itself, but if we go by numbers that Sony made in the 2017 edition, Star can easily generate the same without much trouble. According to media industry estimates, IPL made Rs1,300 crore in ad revenue. With a virtual monopoly in cricket up until 2018, because Star also has rights to all BCCI cricket in India till 2018, the broadcaster could increase its ad rates. They can also disengage from International matches that would not boast of as much audience interest as they usually do.
Advertising veteran and chairman of Mogae Media, Sandeep Goyal, says that cricket sponsorship is growing at a faster clip than advertising. "This new bid will force cricket rates to go up substantially," quoted Goyal, as reported by Livemint.
There is money to be made from distribution as well. According to cable distribution experts, Sony Pictures Networks makes approximately Rs400 crore a year from distribution on the back of IPL. The digital streaming rights to IPL which Star bagged will further boost the broadcaster's revenues both through subscription and advertising. Moreover, IPL is both impactful and recession-free. It continues to remain the most sought-after sporting league, attracting both audiences and advertisers.
Follow us on Google News