Stats: Lowest totals by India in Tests
The 78 all-out at Headingley was India's ninth-lowest total in Test history.
Updated - Aug 26, 2021 8:05 am
5.7K Views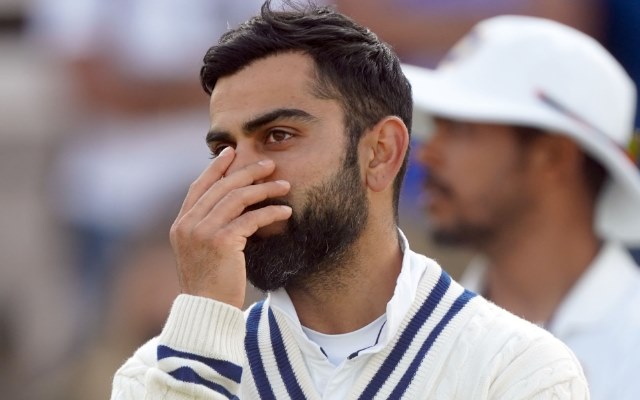 Follow us on Telegram
India were restricted to their ninth-lowest total in Test cricket history, as they collapsed for 78 runs in merely 40.4 overs after opting to bat first in the third Test against England at Headingley. India lowest score in the format came against Australia during the 2020-21 Border Gavaskar Trophy, when they were bowled out for 36 during the Adelaide Test.
In the first innings, the 78 all-out in Leeds is the team's third-lowest total after 75 all-out against West Indies in the Delhi Test in 1987 and 76 all-out against South Africa in Ahmedabad in 2008.
On Wednesday, India found themselves in the midst of trouble almost immediately after winning the toss and electing to bat as James Anderson struck thrice in quick succession to remove KL Rahul, Cheteshwar Pujara and Virat Kohli, before Ollie Robinson, Sam Curran and Craig Overton wrapped the middle and lower order to push India on the backfoot.
In a horrendous passage of play, only two batters of the visiting lineup – Rohit Sharma and Ajinkya Rahane, who got 19 and 18, respectively – managed to reach double digits, with Anderson and Craig Overton bagging three wickets each and Sam Curran and Ollie Robinson claiming two each. Incidentally, India's last two outings at Headingley (in 2002) saw them winning the fixture by an innings and 46 runs.
Lowest totals of India in Test History
| | | | | | |
| --- | --- | --- | --- | --- | --- |
| Team | Score | Overs | Opposition | Ground | Match Date |
| India | 36 | 21.2 | v Australia | Adelaide | 17 Dec 2020 |
| India | 42 | 17.0 | v England | Lord's | 20 Jun 1974 |
| India | 58 | 21.3* | v Australia | Brisbane | 28 Nov 1947 |
| India | 58 | 21.4 | v England | Manchester | 17 Jul 1952 |
| India | 66 | 34.1 | v South Africa | Durban | 26 Dec 1996 |
| India | 67 | 24.2* | v Australia | Melbourne | 6 Feb 1948 |
| India | 75 | 30.5 | v West Indies | Delhi | 25 Nov 1987 |
| India | 76 | 20.0 | v South Africa | Ahmedabad | 3 Apr 2008 |
| India | 78 | 40.4 | v England | Leeds | 25 Aug 2021 |
Lowest totals of all-time in Test history
| | | | | | |
| --- | --- | --- | --- | --- | --- |
| Team | Score | Overs | Opposition | Ground | Match Date |
| New Zealand | 26 | 27.0 | v England | Auckland | 25 Mar 1955 |
| South Africa | 30 | 18.4×5 | v England | Port Elizabeth | 13 Feb 1896 |
| South Africa | 30 | 12.3 | v England | Birmingham | 14 Jun 1924 |
| South Africa | 35 | 22.4×5 | v England | Cape Town | 1 Apr 1899 |
| South Africa | 36 | 23.2 | v Australia | Melbourne | 12 Feb 1932 |
| Australia | 36 | 23.0 | v England | Birmingham | 29 May 1902 |
| India | 36 | 21.2 | v Australia | Adelaide | 17 Dec 2020 |
| Ireland | 38 | 15.4 | v England | Lord's | 24 Jul 2019 |
| New Zealand | 42 | 39.0 | v Australia | Wellington | 29 Mar 1946 |
| Australia | 42 | 37.3×4 | v England | Sydney | 10 Feb 1888 |
| India | 42 | 17.0 | v England | Lord's | 20 Jun 1974 |
Follow us on Google News