Staying alone in England during KSL 2019 was a life-changing experience for Jemimah Rodrigues
Playing guitar is Jemimah's biggest stress-buster.
Updated - Oct 24, 2019 1:47 pm
284 Views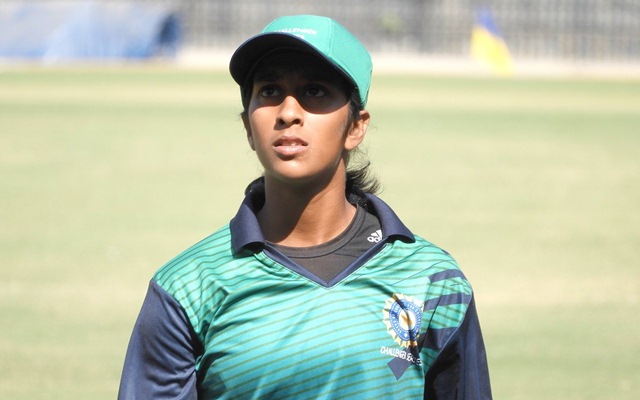 Indian women's cricket's rising star Jemimah Rodrigues has made a profound impact with her game and her rise has not been any less remarkable. At 19, she is already among the main batting pillars and the second-year college student feels her recent stint with the Yorkshire Diamonds in the Women's Super League T20 tournament in England has transformed her as a person. She feels the experience has made her stronger now.
Jemimah, who made her India debut in February last year, told Bombay Times recently that traveling to England and staying there for the tournament was a "life-changing experience". "I had to plan my practice sessions on my own, and I also did my own laundry and cooked my own food," she was quoted as saying. She conceded that it was not easy for her but the experience helped her come out as a stronger character.
People still don't recognize Jemimah Rodrigues unless she wears Team India shirt
The teenage batswoman, who has played 13 ODIs and 29 T20Is for India so far and scored seven half-centuries, however, said that she still doesn't attract eyes in India unless she is wearing the Team India gear. But she is optimistic about a change in the perception of women's cricket.
"Unless I am wearing the team India T-shirt, not many people recognize me instantly even now. But things are now changing and the following for women's cricket has grown immensely."
"Another great development is that women's T20 cricket has been made a part of the 2022 Commonwealth Games. And winning medals at a global event like CWG will be an unbelievable feeling. We really want to make it happen."
Jemimah, who has an impressive strike rate of 121 plus in the T20Is, is known to be one of the chirpier characters in the Indian dressing room, along with Smriti Mandhana, another talented batter who became the youngest player to lead India in February this year.
Jemimah conceded that she is not one who can sit quietly in the dressing room. She loves to dance whenever she has a reason to celebrate and playing guitar is her biggest stress-buster.
The Indian women's team will next tour the West Indies to play three ODIs and five T20Is between November 1 and 20.
[interaction id="5da47ec85b2f78869081fe3f"]