Steve Smith and David Warner should not be allowed to play in IPL 2018: Atul Wassan
Steve Smith has stepped down as the skipper of the Rajasthan Royals. Warner is expected to follow suit.
Updated - Mar 26, 2018 5:35 pm
1.5K Views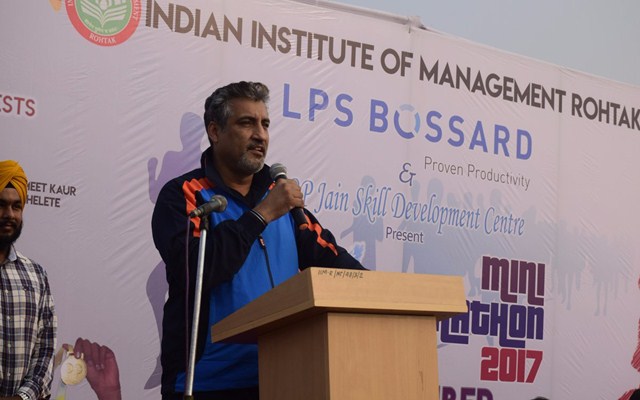 Follow us on Google News
The currently popularized 'Sandpaper Gate' incident described as the ball-tampering act committed by the Australian opener Cameron Bancroft with full planning and support of the Australian leadership group, which particularly have brought the Aussie skipper Steve Smith and his deputy David Warner into the main picture.
However, the ICC took charge and handed one-match suspension to Smith along with a fine of 100% of his match fees while Bancroft was fined 75 percent of his match fee. It is also being speculated that Cricket Australia (CA) would be taking some harsh calls on the players involved in this ball-tampering saga, which makes the matters worse for Warner, who might have to face some bitter punishments for the false acts committed during the third Test match against South Africa.
Warner and Smith should not feature in IPL 2018: Wasan
Former Indian cricketer Atul Wassan stated that it was a very bold decision taken by Smith to himself reveal the details of the ball-tampering controversy in front of the media. After the end of the third day's play, both Smith and Bancroft admitted their mistakes and defined the whole incident as a planned one. These controversial acts involvement would certainly be a huge blow for Warner and Smith, as the Indian Premier League (IPL) committee will also be taking a call on their future associations with their respective franchises in the coming days.
However, Wasan mentioned that both Warner and Smith should not be allowed to play in the IPL 2018. This might be coming as a major disappointment for Rajasthan Royals as well as Sunrisers Hyderabad, who appointed these two Australian star players as their skipper for the upcoming season.
"It was very brazen of Steve Smith to just come and say that it was the team leader's decision to do that.I think he should not be playing IPL as just stepping down of captaincy and getting a ban of few matches is not enough for somebody of his stature. He is the guy people look up to. He and David Warner should not be playing in IPL. Those teams will have to take a hard call as the game is bigger than the players," said Wasan as quoted by the Mid-day.
Atul Wassan also noted that it was very shocking that a young player like Bancroft, who was just featured in his eighth Test match was involved in such a controversial incident. "Bancroft is playing his eighth Test match and it's sad that these players like Warner and Smith who are seniors made a youngster do which they were not willing to do. It was very naive of them to do that in front of so many cameras. This has brought a lot of disrepute to Australia," he added.
Rajasthan Royals found themselves in a bad position
Smith's IPL franchise Rajasthan Royals would be returning to the tournament after a gap of two-years, after their suspension in 2015 along with Chennai Super Kings. They have already planned their strategies and compositions in accordance with Smith as their new skipper, which might not be happening in case Smith is not allowed to feature in the upcoming season of IPL.
"Rajasthan Royals is in a fix now. They are coming back after two-years and they have made their strategy around Smith and suddenly they have got a tough call to make," further added the former Indian cricketer.
Follow us on Telegram