Steve Smith opines on Virat Kohli and MS Dhoni, also picks IPL as the best tournament he has played in
In his last season with Rajasthan Royals, Smith amassed 319 runs at an average of 39.87 including three half-centuries.
Updated - Jun 14, 2020 5:34 pm
18.2K Views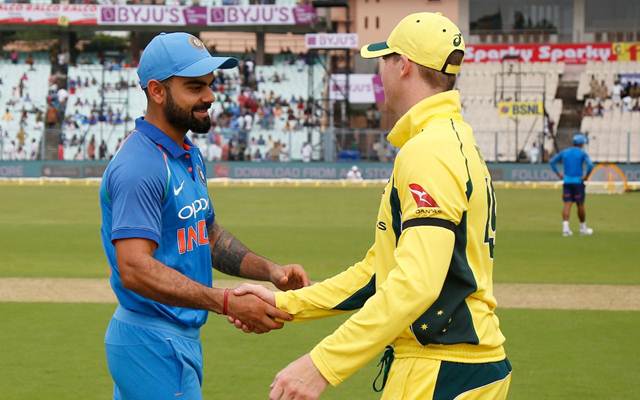 Conducting Q&A sessions on social media is the new normal for cricketers in recent times. Amid the COVID-19 pandemic, many players have often been spotted interacting with their fans through Q&A sessions, either on Instagram or on Twitter.
Following the trend, Australia stalwart Steve Smith also took it to Instagram to interact with his fans. The modern-day great revealed his choices as he answered many questions through his Instagram stories.
During the 'Sunday night Q&A' a fan asked Smith to say one word about his Rajasthan Royals teammate Sanju Samson. Smith had a hilarious reply as he called Samson 'Chachu'. Samson had an impressive stint with the Rajasthan franchise last season, where he scored 342 runs including a century.
Smith also heaped praise on former Indian stalwart Rahul Dravid. Dravid, who was an integral part of the Rajasthan franchise, was lauded by Smith for his on-field as well as off-field approach. "What a lovely gentleman and a seriously good player," Smith responded after a fan asked him to say something about Dravid.
Smith also asked by a fan to reveal the current best fielder according to him. The Australian, while responding to the fan, picked the name of Ravindra Jadeja. Jadeja has earned many accolades for his fielding attributes which include his bullet throws and on-field agility.
Steve Smith also heaped praise on KL Rahul
Furthermore, Smith was also asked to opine on MS Dhoni. Known for his composure and finishing skills, Dhoni has been away from the sport for almost a year now. Smith lauded Dhoni as 'legend' and also termed him 'Mr Cool' in the reply.
Smith, who was set to don Rajasthan Royals jersey in the IPL 2020, also picked the cash-rich tournament as the best he has played in. According to Smith, it's the quality of players which sets the IPL apart from other tournaments.
A fan asked Smith to name the Indian player who impressed him the most. Smith chose KL Rahul as said that he's a very good player. Since donning the wicketkeeping gloves for India, Rahul's international career has notched up to a new level.
Smith also opined on Babar Azam and said that he has a lot of time while he's batting. Smith termed Pakistan's prolific-run scorer as a 'very good player'.
Smith even dished out his opinion on India skipper Virat Kohli and his limited-overs deputy Rohit Sharma. Smith addressed Kohli as 'Freak' due to his on-field exploits while he called Rohit 'Hitman' in the reply.
In his last season with Rajasthan Royals, Smith amassed 319 runs at an average of 39.87 including three half-centuries. Smith last braced the field in the first match of Australia's ODI series against New Zealand. The series was subsequently called off in the wake of COVID-19 pandemic and since then, the world hasn't witnessed any international action.
Here are Steve Smith's responses: