Steve Smith responds to Ian Chappell's claim about him 'undermining' Tim Paine
Chappell had criticized Steve Smith for 'undermining' Tim Paine during the Adelaide Test.
Updated - Dec 3, 2019 7:20 pm
2.5K Views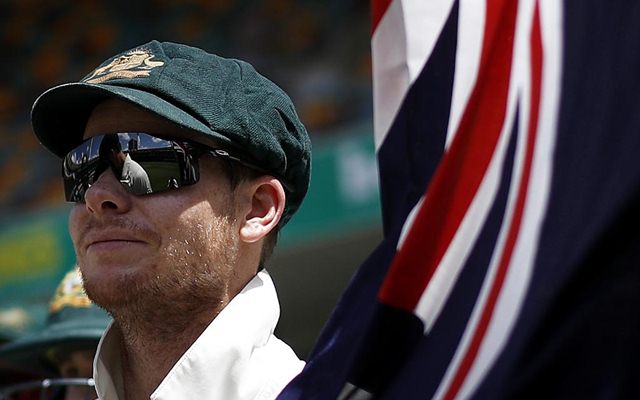 Follow us on Google News
The Australian cricket team wrapped up the proceedings against Pakistan with another ruthless display at home. After racking up an innings win in the series opener at the Gabba, the former World Champions did an encore to rack up a 2-0 series with and consign the visitors to 14th consecutive defeat on their home soil.
Australia had endured a pretty tough year in Test cricket last season thanks to the ban on David Warner and former captain Steven Smith. However, Tim Paine led the side with aplomb during that phase and post the return of the duo, they are back to dominating at home and, naturally, it was all smiling in the Aussie camp.
However, former captain Ian Chappell had stirred a controversy when he criticized Steve Smith for 'undermining' Tim Paine during the Adelaide Test by changing the fields set by the captain. Steven Smith has now hit back at the former captain-turned-commentator. Smith clarified that his only aim was to help Paine, also hailing him for the work that the latter has done as a leader.
'I only try and help Tim as much as I can. He's doing a terrific job, but I give him suggestions and things like that. I only want the team to do well. I'm certainly not undermining him.' Smith said as quoted by The Daily Mail.
Ian Chappell had earlier accused Smith of 'white-anting' Paine
Chappell had criticized Steve Smith for 'white-anting' Paine on the final day of the Adelaide Test. The former captain even went on to compare Smith with some of the former England cricketers who, according to Chappell used to do the same.
'I tell you what I don't like to see, Steve Smith is moving a few fieldsmen around. He did have a chat with Tim Paine, trying to talk Tim Paine into moving a fielder on the off-side, but I'm not sure Tim Paine moved him as far as Steve Smith wanted. Steve Smith started moving him, I hate to see that. England used to do it a bit, blokes other than the captain and I always felt it was white-anting the captain,' Chappell had said.
Meanwhile, Tim Paine was naturally very happy with his team's performance, "I thought we played some really good cricket for all the series. Barring the fielding yesterday I thought all of our cricket was good. We're starting to get the contributions from our top order we have asked for for a little while.
Follow us on Telegram