Steven Smith worked behind closed doors: David Warner
Warner prays there wouldn't arise a similar situation in five years when the next MoU is negotiated.
Updated - Aug 6, 2017 2:34 pm
946 Views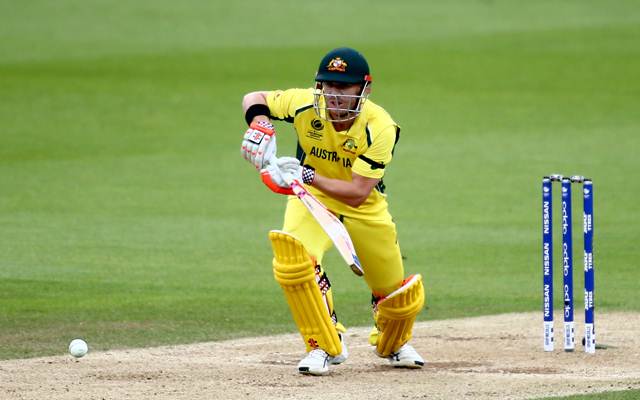 Culminating the ongoing pay dispute between Cricket Australia (CA) and the Australian Cricket Association (ACA), vice captain David Warner revealed that he can still captain the Australian cricket team after his strong public stance against the hierarchy in the bitter pay dispute. Contradicting Aussie skipper Steve Smith, who mostly chose to work from behind the scenes, Warner had a direct approach.
The opener was always a strong critic of the way CA handled the crisis. Although the players are being dubbed as winners from the recent Memorandum of Understanding (MoU) agreement reached last week, the left-hander diplomatically declined to claim a victory.
Asked whether he can lead the Australian side, Warner told, "I highly doubt that … from where I sit I was doing just what I had to do to be in the frontline for all the players."
Warner and Smith had a discussion where the duo sorted out their differing roles during the protracted negotiations. The dispute left over 200 players temporarily unemployed and sent a massive shockwave throughout Australia's cricket fraternity. Warner said he has got firsthand experience that the public, without inside knowledge of the pay talks, had struggled to work out whom to be blamed.
Smith and Warner had different approaches
Speaking to Nine Network's Sports Sunday regarding the pay dispute and the controversies spread in the media, Warner cleared any air of ambiguity.
"I was going to take it upon myself and represent the players and be more vocal and he (Smith) was sort of going to go behind closed doors and get them talking and make sure he was on the same page with the ACA (players' union) and Cricket Australia," he said.
"The way he went about it was how he wanted to play it and I was always going to come out and be vocal and sticking up for the players. We regret the way it's been played out in the media. This is done and dusted and some wounds need to be healed," the 30-year-old added.
However, Warner prays there wouldn't arise a similar situation in five years when the next MoU is negotiated.