'Stokesy might react with a sucker punch' – Mitchell Johnson mocks England and Ben Stokes over the handshake ban
England took the decision to ban the handshakes in order to minimize the risk of infection among the team.
Updated - Mar 5, 2020 11:13 am
1.1K Views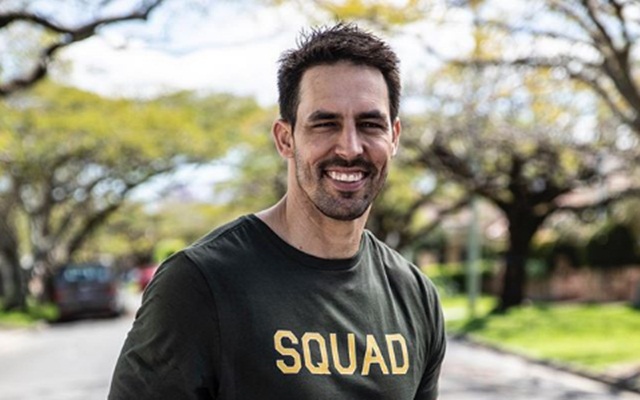 Follow us on Telegram
Former Australia speedster Mitchell Johnson has reignited his rivalry with England by taking a shot at them after the latter's decision to ban handshake in the wake of the coronavirus outbreak. Earlier this week, England captain Joe Root announced that the players would not shake hands with each other and would instead do fist bump on the tour of Sri Lanka.
England took the decision in order to minimize the risk of infection among the team. The team was recently rocked by a series of gastroenteritis and flu problems during the tour of South Africa. Root confirmed that the team's medical staff has advised the players to avoid handshakes in order to prevent spreading germs and bacteria.
"After the illnesses that swept through the squad in South Africa, we are well aware of the importance of keeping contact to a minimum and we've been given some really sound and sensible advice from our medical team to help prevent spreading germs and bacteria," Root said.
"We are not shaking hands with each other, using instead the well-established fist bump, and we are washing hands regularly and wiping down surfaces using the anti-bacterial wipes and gels we've been given in our immunity packs," he added.
Johnson takes a shot at Ben Stokes' Bristol brawl
Amidst the coronavirus outbreak that has rocked the entire world, England's decision looks like a sensible one. However, Mitchell Johnson is not very much impressed by it. The legendary pacer, who was a noted antagonist of his English rivals throughout his career, couldn't help but take a jab at the handshake ban on his Instagram story. He also took a sly dig at England all-rounder Ben Stokes.
Sharing a screenshot of an article about the handshake policy, Johnson mocked the team's decision to use fist bumps instead, before suggesting Stokes might end up punching his teammates. Johnson was referring to the Bristol incident when the England allrounder had punched a couple of men in a bar brawl.
"Is this a p*** take?" Johnson wrote before adding: "You can jam your fist pump England hahahaha just be careful though, Stokesy might react with a sucker punch."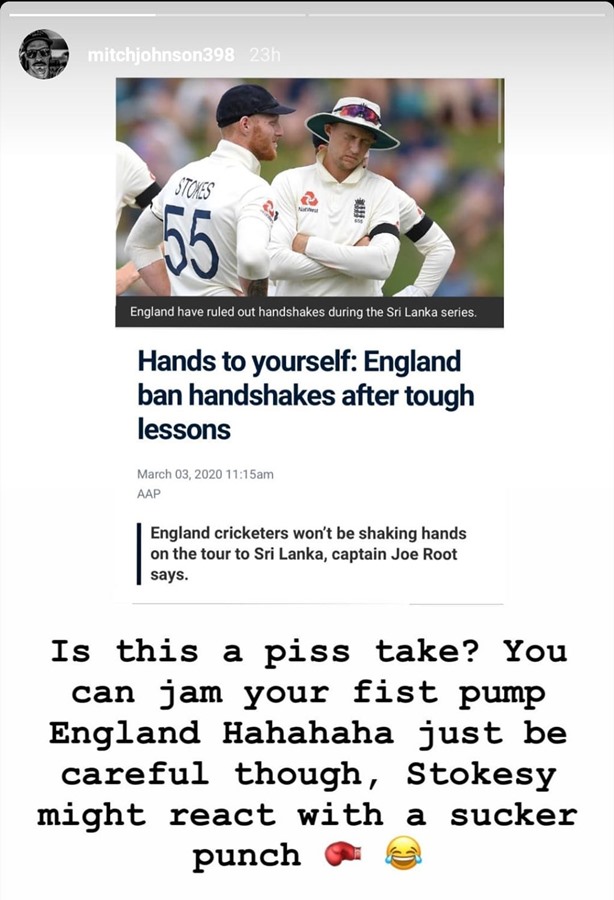 Follow us on Google News