Strict quarantine guidelines remain for visitors in Western Australia; India's tour likely to begin in Brisbane and Adelaide
A cold shoulder from the Western Australia state government has forced India's tour to set action in Adelaide and Brisbane
Updated - Sep 7, 2020 11:48 am
688 Views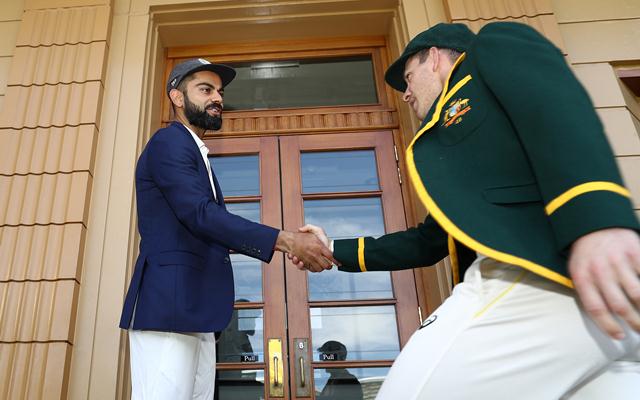 Amid strict and inflexible coronavirus guidelines in Western Australia, options have been clarified for Australia's international season set to commence later this year. A cold shoulder from the Western Australia state government has forced India's tour to set action in Adelaide and Brisbane. The Adelaide Oval stand is all set up to host back to back Tests- a day/night game followed by a day match in the holiday period in case MCG remains unsuitable for hosting the Boxing Day showpiece.
Due to the need for flexibility, Cricket Australia has been leaning strictly on state associations in their planning wherein matches are supposed to set action by staff already located in each state. Due to major departure from recent seasons, CA has flown a major travelling roadshow of events teammates by the countryside for international events. The same model was brought in under the financial model that led CA to take responsibility for managing international schedules and eventually passing on fixed year distributions to states.
"We didn't think it was acceptable to have the team return from a high-risk overseas location and then take part in normal training activities outside of quarantine, before flying out to another state to play games," Mark McGowan, the Premier of WA state government as quoted by ESPNcricinfo.
The firm position of WA government shall be acknowledged
Initially, it was planned by CA and WACA that players of both the nations will set foot on Australian soil via Perth and gear up for the season. It was expected to have a relaxed quarantine, which would have allowed players to train well. However, the final say by the WA state government and its Premier McGowan has insisted strict quarantine for international visitors in the hotel.
It has forced the authoritative bodies to look for Adelaide and Brisbane as an alternative option to start India's tour. The series will commence with a suite of limited-overs matches followed by four-Test series. "We acknowledge the WA government has a firm position on quarantine and border arrangements, The Australian men's team will not be quarantining in Perth upon their return from the UK," as said by CA spokesperson quoted by ESPNcricinfo.