Stuart MacGill allegedly kidnapped from his home, released an hour later
On Wednesday, May 5, the Australian police put behind the bars four men in connection with the kidnap.
Updated - May 5, 2021 9:04 am
1.6K Views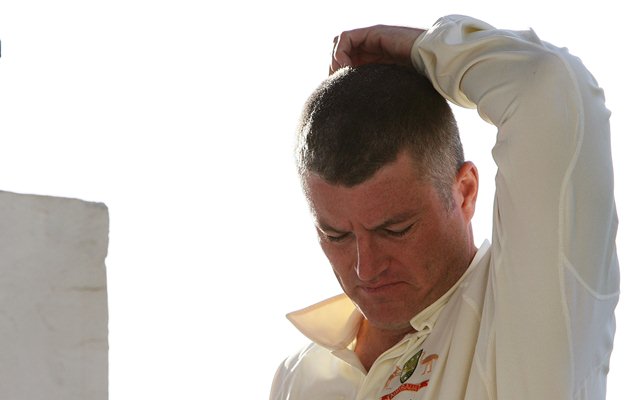 Stuart MacGill, the former Australian cricketer, was allegedly kidnapped from home on April 14. The veteran was taken to another corner of the city where he was mercilessly beaten and threatened with a gun. However, an hour later, he was released.
On Wednesday, May 5, the Australian police put behind the bars four men in connection with the kidnap and assault of MacGill. If reports are to be believed, Stuart was confronted by a man on a street in Sydney's north before two other men forced him into the car.
In its statement, the New South Wales police didn't identify the victim. The police mentioned that the incident had been filed on April 20 after which investigations are being carried out by the Robbery and Serious Crime Squad.
Police record a statement on Stuart MacGill
"About 8 pm on Wednesday 14 April 2021, a 50-year-old man was allegedly confronted by a 46-year-old man (in) Cremorne," New South Wales Police was quoted as saying in the statement, reported by India Today.
"A short time later the pair were approached by two other men, forcing the older man into a vehicle.
"He was then driven to a property at Bringelly, where the two men, plus another unknown man, allegedly assaulted the 50-year-old man and threatened him with a firearm. About an hour later, the man was driven to the Belmore area and released."
In his cricket career, MacGill was one of the craftiest leg-spinners in Australia. However, the fact that Shane Warne was at the peak of his powers for his country made sure that MacGill hardly got an opportunity to show his prowess at the highest level.
He kept playing under the shadow of Warne for a chunk of his career. In 44 Tests and three ODIs, Stuart picked up 208 and six wickets respectively. He was a stalwart in Australia's domestic cricket with a combined tally of 980 wickets.
He made his debut for the Aussies back in 1998 against South Africa in a Test match at the Adelaide Oval. From there on, he played in the format for 10 more years and bowed out in 2008 after the game against West Indies in North Sound.
Timeline of COVID scare in IPL 2021