'Such one-sided matches are a joke' – Ramiz Raja throws his disappointment on Zimbabwe-Pakistan Tests
Zimbabwe is currently playing the second Test against Pakistan.
Updated - May 10, 2021 11:40 am
7.7K Views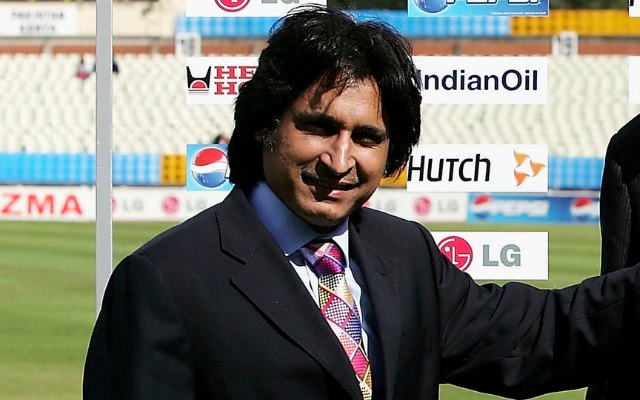 Follow us on Google News
Recently, Pakistan was up against Zimbabwe for a T20I series on their soil and won the series. The T20I series was followed by a two-match Test series where visitors Pakistan have already taken a 1-0 lead and are about to win the second game. Talking about the intensity of the game, former cricketer and commentator Ramiz Raja added that the two-match Test series between two nations was a poor advertisement of the purest format of the game.
Raja added that one-sided events are just jokes and it will force the spectators to switch on other sports. The former cricketer believes that a 3-day Test match is not justified and hosts fell too weak against the men in green. Also, Zimbabwe shouldn't play Tests for some time now and focus only on white-ball cricket, reckoned Raja.
"Some people are of the opinion that when a weak team plays a strong one, you need to focus on what you learn from it rather than the outcome of the match. You learn from the stronger team's process and the way it adapts to the changing situation of a game. But I don't think Zimbabwe learned anything from this series because they were continuously dominated by Pakistan. Also, there was no difference in their performance in the second Test as compared to the first one.
Such mismatch series like should not take place: Ramiz Raja
"Such mismatch series should not take place. Test cricket is already under pressure and very few people watch it. If you show them such one-sided matches, then they will switch to watching football or other sports. Three-day Test match is a joke," Raja said on his YouTube channel.
Raja added that Zimbabwe were a competitive side back in 1992 but it is not the case now. They had 3-4 world-class players who could take the game away from the opposition. However, there has been a gradual decline in their game and system and that is why the nation is struggling with its performance at the current point in time.
Follow us on Telegram