Sudhar jaao warna sudhaar denge, says Virender Sehwag after IAF attacks Terrorist launchpads
An official statement is expected soon.
Updated - Feb 26, 2019 11:00 am
23.3K Views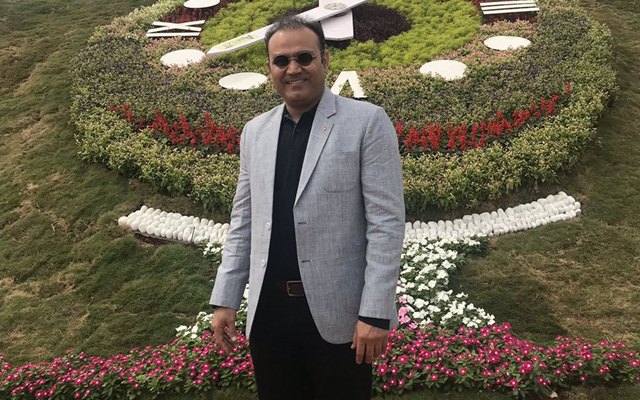 India woke up to the heroics of the Indian Air Force (IAF) on Tuesday which has reportedly destroyed three terrorist launchpads. The strike is said to have taken place in Balakot which is quite a distance from Line of Control (LoC). This is India's response to the recent Pulwama attack which took place on February 14 and among many, even the Indian cricketers are feeling proud of the IAF. After Gautam Gambhir, even Virender Sehwag has opened up on the matter on social media to praise the IAF.
Though there is no official confirmation from Government or the IAF, there are developments going with multiple meeting at the PM's residence and even the IAF meeting is also in progress. Moreover, reports also suggest that the Foreign Ministry will hold the press conference soon on the matter.
Soon after the Pulwama attack, like every sector, even Cricket got affected. The broadcasting of Pakistan Super League (PSL) was stopped in India with the IMG Reliance also pulling out which led to the T20 tournament going off air worldwide. Also, the World Cup clash between India and Pakistan is in doubt now and the decision on it is yet to be made.
Boys played really well
Virender Sehwag, on Tuesday, expressed his views on the Air Strike done by the IAF in the wee hours on February 26. "The boys have played really well. #SudharJaaoWarnaSudhaarDenge #airstrike," Sehwag tweeted. Sehwag is also known to not mince his words on any matter and his tweet makes it clear that the cricketer is extremely proud of India's response to the terror attack a couple of weeks ago.
The boys have played really well. #SudharJaaoWarnaSudhaarDenge #airstrike

— Virender Sehwag (@virendersehwag) February 26, 2019
Earlier, Gambhir had also saluted the efforts of IAF and he was also the one to say that the talks with Pakistan shouldn't be on the table now. "JAI HIND, IAF @IAF_MCC @adgpi @IndiaStrikesAgain @IndiaStrikesBack #IndiaStrikes," he tweeted.
JAI HIND, IAF 🇮🇳 @IAF_MCC @adgpi #IndiaStrikesAgain #IndiaStrikesBack #IndiaStrikes

— Gautam Gambhir (@GautamGambhir) February 26, 2019
[interaction id="5c712da09551ce45da447940″]