Sudhir Chaudhary lashes out at Harbhajan Singh for criticising Zee News
Here is how it all happened on Twitter.
Updated - Jun 14, 2017 6:34 pm
3.5K Views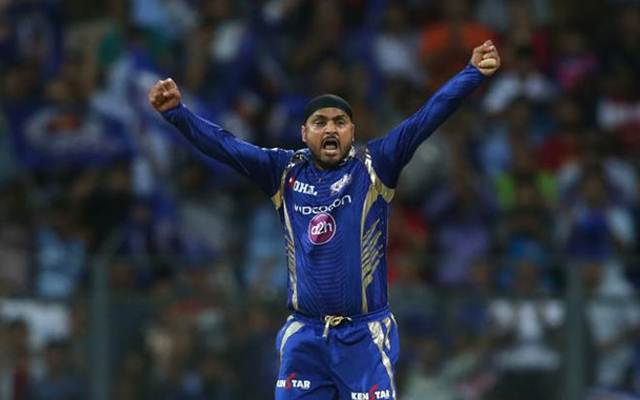 Lately, Harbhajan Singh has been finding himself in the middle of controversies repeatedly. This time it was over a story carried by Zee News on June 6, involving Harbhajan Singh and Virender Sehwag. Zee News Sports had reported a story claiming how an unwell Sehwag had once slammed Harbhajan for 12 sixes in a domestic match. The article came after Ashwin's episode in 'What the Duck', where he had revealed details about the incident.
In reply to Harbhajan's accusations, Zee News Editor- in-Chief Sudhir Chaudhary strongly hit back at him for blaming the news channel without checking the facts himself.
In conversation with Vikram Sathaye for his talk-show, Ashwin narrated his incident about Sehwag where he said, "I realised one fine day that it was his ego that you needed to bowl against. Because he gave me a very interesting story. He said he had fever in a game at Rohtak. And smashed Harbhajan for 12 sixes. (He said) 'You know Harbhajan is a good off spinner.' I said, 'Yeah Harbhajan is a good off spinner.' But that doesn't mean you smoke him for 12 sixes with fever."
"I even asked him for the story behind it. He said he opened the innings and hit him for 2 sixes and came back due to fever. He went in at number 10 and smashed another 10 sixes. The wicket was spinning square, you know. I asked, 'Sir, what did you do?' He said, 'Every ball because it was spinning, I decided to smack him over the leg side.' He said that he hit him even from outside the pitch. Outside off stump and hit him for a six on the leg side," Ashwin said.
While many news websites, including zeenews.com, carried stories on the revelations made by Ashwin, the off-spinner particularly blamed Zee News for publishing a 'fake news' article.
Here is how it all happened on Twitter: 
The tweet that pissed Bhajji off
When an unwell #virendersehwag smashed 12 sixes against Harbhajan Singh in domestic match

READ: https://t.co/XQLKSDsGwj pic.twitter.com/3FhJf6p4on

— Zee News Sports (@ZeeNewsSports) June 7, 2017
And, he gave them a new name
Kuch bi ?????.. ur networks name should be zeefaltunews https://t.co/QPDM5S61cG

— Harbhajan Turbanator (@harbhajan_singh) June 12, 2017
However, the Editor had a reply for him
Dear @harbhajan_singh I wish you had watched this interview before commenting about @ZeeNews #FaltuNews pic.twitter.com/81YXTeVIP4

— Sudhir Chaudhary (@sudhirchaudhary) June 13, 2017
Dear @harbhajan_singh I have tagged @ashwinravi99 's interview clearly saying @virendersehwag smashed u for 12 sixes.Pl watch. #FaltuNews https://t.co/SYxedFwMAC

— Sudhir Chaudhary (@sudhirchaudhary) June 13, 2017