Sunil Gavaskar says this Indian team can defend the World Cup
Updated - Sep 4, 2014 3:37 pm
20 Views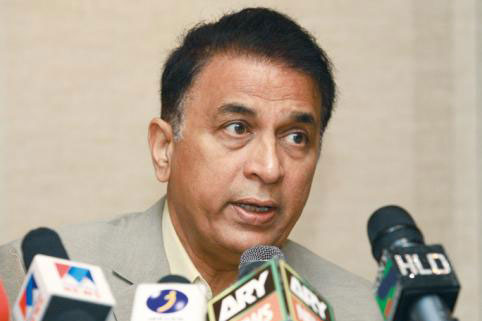 Follow us on Telegram
Showing utmost faith on the form and talent of this young and dynamic Indian ODI squad led by MS Dhoni Sunil Gavaskar in an interview said that they can well defend the World cup next year in Australia – New Zealand. The statement has come after the team performed exceptionally well in the ODI series winning all the three matches comprehensively and thus the series as well. This is not only the first ODI series win in England by the team under Dhoni but also their first in 24 years 8808 days.
Gavaskar in his interview to NDTV said, "The team is handling itself a lot better overseas (in ODIs),"
Though praising them for the ODI success he has maintained that the test defeat should not be forgotten "Test performances count for a lot in international cricket as well".
"For me, Test cricket has always been the No.1 format in the game. It is the one that distinguishes the men from the boys. It is the one where your skills and temperament are tested to the full," said Gavaskar.
Adding further that, "India failed miserably (in Tests against England). So I don't think we can ignore that because tomorrow, if you say India is never going to play a Test match again, then you can forget it. But since India is going to play three Test matches against West Indies, four Test matches against Australia, you must not forget what has happened here in England,"
He also said that team India's performance in the limited over's games was better than England's triumphs in the Tests.
"India won a Test. On the other hand, in the three ODI matches that we have seen so far, England have been completely overwhelmed. India have had massive wins – 133 runs in the 1st ODI, then by 6 wickets and now by nine wickets," he said.
On Dhoni becoming the most successful Indian captain with last win, which is his 91st win as ODI skipper going past Mohammed Azharuddin's 90 wins record. Gavaskar said he doesn't want to compare Dhoni with any other captain, "I would not go into comparisons. They were different formats and that's the reason it's unfair to compare the captains or the players that have played in different eras. But going by sheer statistical record I think Mahendra Singh Dhoni is tops at the moment and that's how we should enjoy it," he concluded saying.
Follow us on Google News