Sunil Gavaskar to be new BCCI President CSK & RR stay
Updated - Mar 28, 2014 7:10 am
67 Views
Supreme Court orders Sunil Gavaskar to be new BCCI President, CSK & RR stay the IPL. In the continued hearing the Supreme Court, had given time to the BCCI to file their response on its recommendations. In the previous hearing the Supreme Court had said," We will have to think hard for the benefit of cricket and will have to pass order." The SC proposed that any person associated with India Cements will not be involved with BCCI. It also proposed Sunil Gavaskar as interim president of BCCI in place of N Srinivasan till it gives final verdict in the matter. Also that Chennai Super Kings and Rajasthan Royals can be part of IPL 7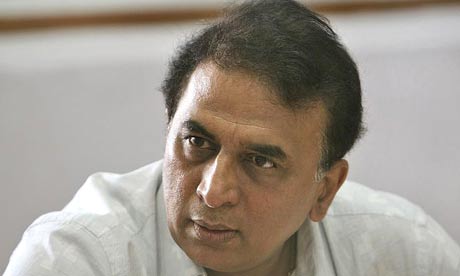 Follow us on Telegram
The BCCI could not file a satisfactory response and in today's hearing, the Supreme Court on the IPL Spot-fixing scandal passed the three proposed interim orders which are,
1.N Srinivasan the BCCI president has been removed from the post. Sunil Gavaskar to be new BCCI president while the investigation is on.
2.It also ordered removal of all India Cements employees from whatever positions they hold in the BCCI be it staff, auditors, Chief Financial Officer and even the computer operators.
3.The two IPL teams whose players and management have been alleged involvement in the scam Rajasthan Royals and Chennai Super Kings can take part in IPL 7 tournament.
Meanwhile after Dhoni's cover-up act surfaced in the Supreme Court, rumors were that he would quit as Indian captain. "He communicated with N Srinivasan today and it is understood that Dhoni has offered to resign as captain following the issue coming before the Supreme Court. Dhoni could have felt that his name and brand value could fall in a big way and took this call." as reported by Hindustan Times.
The whole issue is getting bigger as the investigation digs out facts. Again like any other scam in India the Supreme Court is playing a tremendous role in cleaning up politics, governance literally on all fronts now. We hope the SC can get a fair trial in the case and the culprits be it who ever can be put out and Cricket emerges out clean and innocent.
Follow us on Google News