Suresh Raina's numbers could've been better had he batted higher up the order: Rahul Dravid
Raina was India's stalwart in ODI and T20I cricket, but his Test career couldn't take off.
Updated - Aug 19, 2020 10:32 am
4.1K Views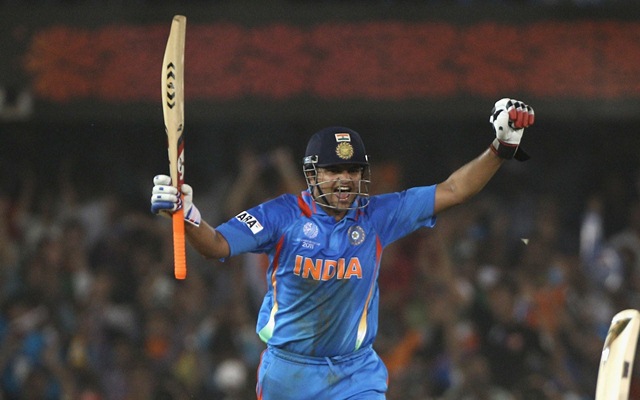 Rahul Dravid, the former Indian cricketer, reckons that Suresh Raina had to do all the hard work when the latter was playing for Team India. Raina made his debut in the national team back in 2005 as a teenager under Dravid's leadership and impressed one and all with his flair and flamboyance. In ODI and T20I cricket, the southpaw turned out to be a stalwart for the Men in Blue.
However, Dravid felt that Raina was entrusted with the tough task of batting lower down the order. The Wall of Indian cricket reckoned that Raina would have scored a lot of runs had he batted up the order like he does for the Chennai Super Kings (CSK) in the Indian Premier League (IPL).
The 33-year-old is CSK's leading run-scorer and second overall in the history of the T20 league. The veteran Dravid put forth his opinions in a video posted by Board of Control for Cricket in India (BCCI) on its official Twitter handle. "One thing we always felt is that Suresh did all the difficult things," Dravid said.
Suresh Raina has been a phenomenal player for IPL, says Dravid
"For most part of his career, he batted lower down the order, fielded at difficult positions and bowled some handy overs and always brought a lot to the team. A terrific team man, who always gave his best, brought great energy to the game and a very skillful batter," he stated.
"Honestly his numbers could have been a lot better if he had batted higher up the order, that has been shown in the success he had for CSK (Chennai Super Kings) in the IPL where he bats at No 3. He has been a phenomenal player for IPL," Dravid added.
Though he flourished in limited-overs cricket, Raina's career could never take off. On debut in 2010, he scored a sparkling century against Sri Lanka in Colombo and followed it up with scores of 62 and 86. But from there on, inconsistent shows forced him out of the radar.
"I guess he couldn't replicate the success of his debut hundred and couldn't build on that in his Test career but I think his contribution to One-day cricket was fantastic," he added.