SWOT Analysis of Rohit Sharma-led India in Asia Cup 2018
Fatigue and injuries are the two main threats to India at the moment, thanks to the amount of cricket they are playing at the moment.
Updated - Sep 3, 2018 9:11 pm
771 Views
Follow us on Telegram
The Indian squad for the 14th edition of Asia Cup was announced on Saturday and the Indian selectors sprung a surprise by naming Rohit Sharma as the captain. Regular skipper Virat Kohli was rested for the tournament as the selectors felt he should be relieved from an excessive workload and preserve him for the upcoming series in Australia between November 2018 and January 2019.
India will be among six nations that will compete in the tournament to be played in the United Arab Emirates between September 15 and 28. The defending champions have been clubbed with arch-rivals Pakistan and the lone qualifying side in Group A while Bangladesh, Sri Lanka and Afghanistan are in Group B.
India's opening encounter is against the qualifier on September 18 and on the very next day, they play Pakistan.
The Sharma-led Indian squad includes: Shikhar Dhawan, KL Rahul, Mahendra Singh Dhoni, Ambati Rayudu, Manish Pandey, Hardik Pandya, Kedar Jadhav, Dinesh Karthik, Yuzvendra Chahal, Kuldeep Yadav, Axar Patel, Jasprit Bumrah, Bhuvneshwar Kumar, Shardul Thakur and Khaleel Ahmed. Dhawan is the vice-captain while Dhoni is the main wicketkeeper.
Does the squad have the firepower to win the tournament for a record seventh time? Though India's ranking in the ODIs, as per the International Cricket Council, is second – the best among all Asian sides – but one cannot really write off teams like Pakistan, Sri Lanka and Bangladesh, and even Afghanistan, in this format.
Let's make a SWOT analysis of the Indian squad to understand whether it can succeed in lifting the trophy despite the absence of some key names from its ranks.
Strengths: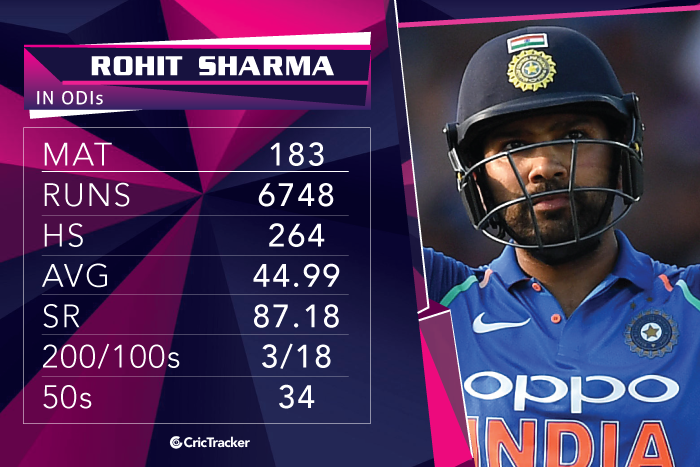 As always, batting is the main weapon of this Indian squad. They will be led by owner of three ODI double centuries, Rohit Sharma, while the likes of Dhawan and Rahul can dwarf any bowling side on their days. India will definitely miss the giant in their middle-order, Kohli, who had once slammed 183 against Pakistan in an Asia Cup game and almost single-handedly won India the series in South Africa earlier this year, but there are still other names that are capable of making an impact.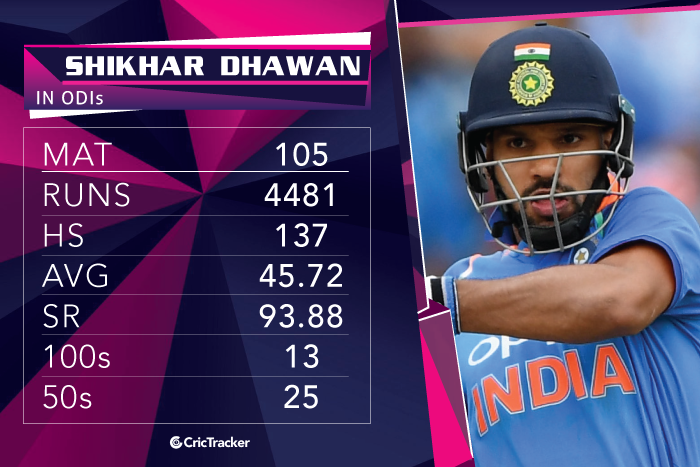 The likes of Manish Pandey and Ambati Rayudu have made a comeback into the Indian side riding a good recent form and should they continue with it in Asia Cup, India's batting order shouldn't worry much about unavailability of Kohli.
India will also hope that their all-round players deliver at tough moments. Besides Hardik Pandya, people like Kedar Jadhav and Bhuvneshwar Kumar can rise to the occasion when required, with the bat. And of course, there is the veteran with a sea of experience, MSD, who the captain turns to for crucial tips.
In the bowling department, the comeback of Kumar will boost India while there will be the effective duo of Yuzvendra Chahal and Kuldeep Yadav to exploit the conditions in the UAE. Bumrah has made a decent comeback in international cricket as has been seen during the England series and will be another key player for India, provided of course he corrects his overstepping tendencies.
Weaknesses:
Although India have a large pool of players to pick from, they need to address some key concerns that can hurt them in a tournament which will have no shortage of excitement since it features arch-rivals India and Pakistan.
One of the primary areas of concern could be India's middle-order.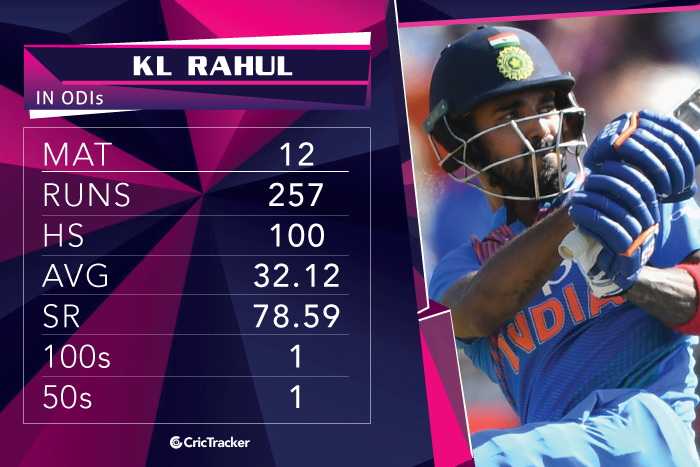 After Sharma, Dhawan and Rahul, they might find a vacuum in the middle. There is no doubt about the capabilities of players like Pandey, Rayudu and Jadhav but they are making a comeback to international cricket after some time and could be under a mental pressure to perform. Should India have continued with Ajinkya Rahane to give solidity to the middle over?
Dhoni was an advantage that India had over their opponents during his peak days. Known to be one of the best finishers of the game, the 37-year-old wicketkeeper-batsman is past his prime now and has gone slower with his batting.
Criticism is gradually growing over the former captain's form and Asia Cup will be a litmus test for the veteran. Dhoni might have to chip in higher up in the order at crucial junctures and his form would play a good role in determining India's batting totals in games.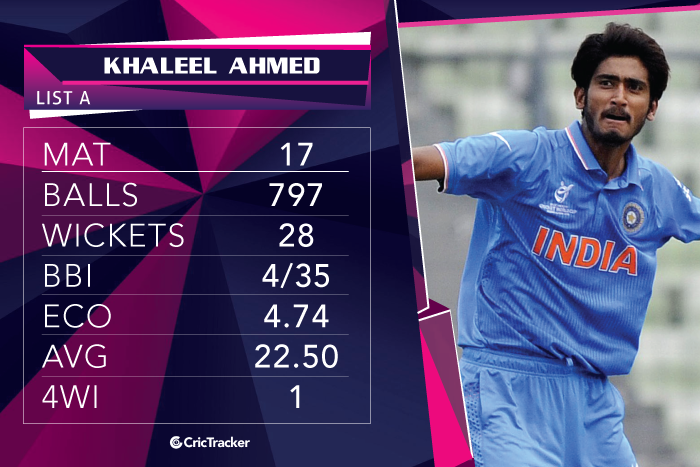 Bhuvneshwar Kumar's form will also be crucial for India. He is making a comeback after nursing an injury which saw him out of the Test series in England. Whether he is match fit and deliver at crunch moments, as he has done in the past, will again be a deciding factor.
The choice of some players like Dinesh Karthik, Axar Patel and Kedar Jadhav, who are not really in their best of forms and Khaleel Ahmed, who is still largely untested, could come under criticism if the frontline players do not click to deliver for India and the team struggles to come up with worthy replacements.
Opportunities: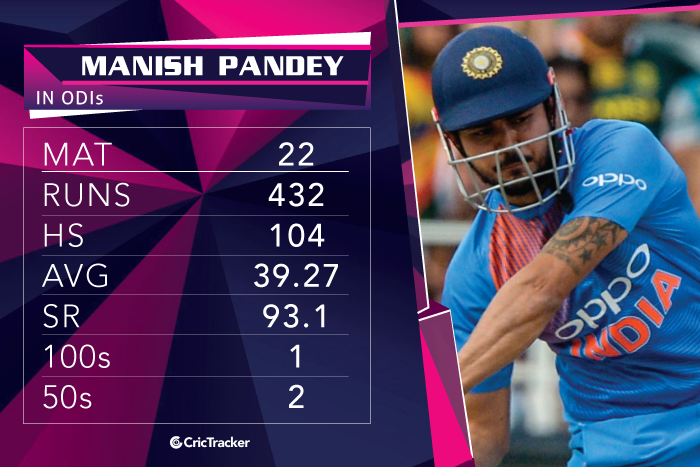 Just as every crisis is an opportunity, the absence of some key players from the UAE-bound Indian squad also means that the opportunity has been opened for a new set of players. It is the opportunity, in fact, for players like Axar Patel, Kedar Jadhav, Shardul Thakur, Manish Pandey and Ambati Rayudu to cement their places in the India team while for the likes of Khaleel, it is an opening to get the biggest exposure they can.
Many of the players picked for the Asia Cup have been there as fringe contributors revolving around a core group but here comes a moment for these talents to establish themselves as part of that indispensable core. India have a lot of key series and the World Cup lined up in the next one year and it is time to test whether these players have it in them to deliver against those challenges. A test or two against Pakistan will help their nerves undoubtedly.
Threats:
Fatigue and injuries are the two main threats to India at the moment, thanks to the amount of cricket they are playing at the moment. India will be playing back to back games in the Asia Cup, the second being against Pakistan, which is never a good idea. And if any of the prime players get injured, then they might not have a strong replacement from the reserve bench.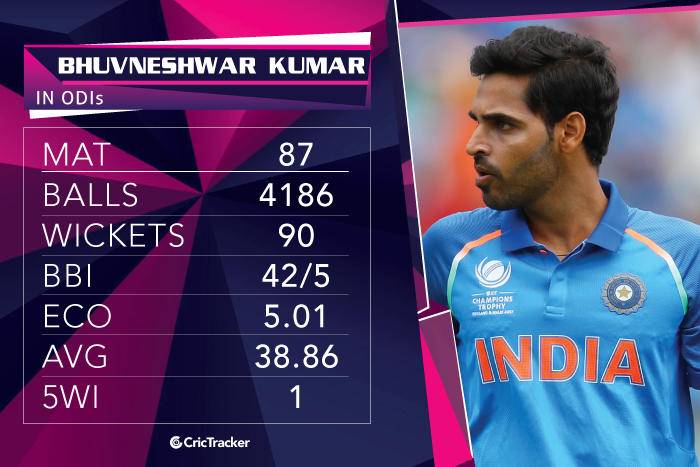 Bowlers like Bhuvneshwar Kumar are also making a comeback in this series and India will hope not to see him stretching and straining himself, like he did during the ODI series against England which saw him going out of the Test series.
Form will be another concern for the Indians. They will be highly depending on the Sharma-Dhawan partnership to give them a good start but given Dhawan's not so great outing in England and Sharma's absence from competitive cricket for some time, we do not know in what forms will they be in Asia Cup.
India will have a lot of points to address and prove in the upcoming tournament. Pakistan will be a crunch game and since the memory of that loss against the arch-rivals in the final of the Champions Trophy last year has still not faded, Rohit Sharma's boys will undoubtedly be under some sort of pressure against them. How do they overcome the challenge? Let's wait and watch.
Follow us on Google News