Syed Mushtaq Ali Trophy 2019-20: BCCI mistakenly excludes Prithvi Shaw's name from the scorecard
Shaw's name was included on the scorecard only after the match was concluded.
Updated - Nov 18, 2019 5:31 pm
16.8K Views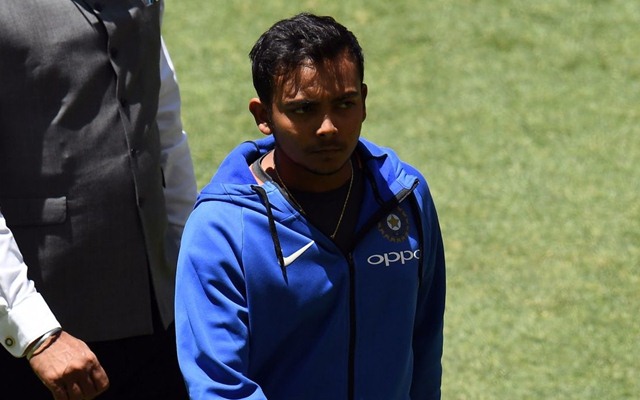 Follow us on Telegram
Prithvi Shaw, who is touted as the future of Indian cricket, was sidelined from the game for a few months. The right-handed batsman was banned by the Board of Cricket Control in India (BCCI) after he failed a doping test. Shaw had unintentionally ingested a cough syrup which comprised terbutaline, a substance that has been banned to consume.
Shaw was ineligible to take part in any BCCI-related cricketing activities as the youngster was handed a backdated eight-month-long ban by the BCCI. Shaw's ban finally came to an end on November 16, 2019. Shaw bounced back on the stage by smashing 63 runs off 39 balls while representing Mumbai. He marked his arrival to the game in style against Assam in the Syed Mushtaq Ali Trophy 2019-20 fixture.
However, BCCI did a blunder by crediting Shaw's comeback runs (63) to Akhil Herwadkar, who was representing Payyade Club in a Police Shield game at Shivaji Park. The official website of BCCI mistakenly swapped Prithvi Shaw's name with Herwardkar's. Apparently, the match officials were unaware of the fact that Shaw was going to play against Assam.
MCA had informed about Prithvi Shaw's inclusion
The goof-up was a result of multiple factors, including a breakdown of communication, as reported by Mumbai Mirror. Even after Shaw's inclusion in the starting line-up, the official scorers had not informed the company handling the website's software. The MCA officials had spoken to match referee regarding the inclusion of Shaw before the start of the match. But it was too late for his name to be modified on the website.
Hence, the scorers had no choice but to reflect Herwardkar's name on BCCI's website. Shaw's name was included on the scorecard only after the match was concluded. However, the televised footage and social media posts by the BCCI displayed the Indian batter's name correctly. "This was a botch-up by the scorers. They had to communicate to the Sports Mechanics which manages the software. This exercise was not undertaken prior to the match and hence Shaw's name was missing," a technician, who was involved in the process, stated.
Follow us on Google News