T20 cricket doesn't make bowlers, it's about they fare in the longer format: Wasim Akram
"I don't judge bowlers on the basis of their T20 performance."
Updated - May 10, 2020 9:09 pm
233 Views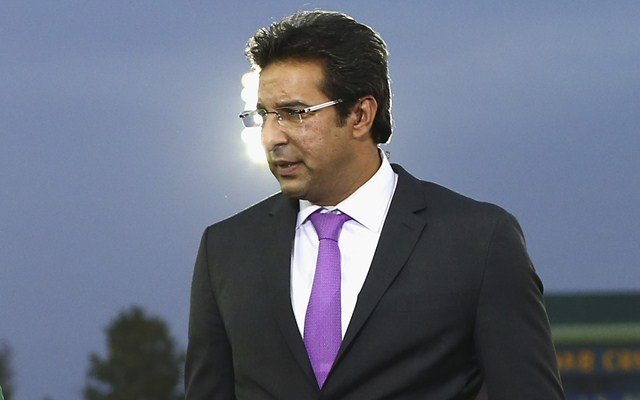 Wasim Akram is one of the legends of the game. His stats speak for the talent which the Pakistan bowler had. During his 19 years of international cricket, the left-arm bowler had bamboozled many batsmen. One format which the legendary pacer didn't play a lot was the T20.
During a recent interaction, the 53-year-old spoke about how T20 cricket doesn't make a bowler potentially great. He pointed out the need for the young bowlers to play more first-class cricket to learn about bowling. He also noted how bowlers in his time would give time for county cricket.
"The amount of cricket happening has changed everything. T20 cricket does not make bowlers. Back when we used to play, it was six months playing for the national team and another six months for the county team. Youngsters need to play more first-class cricket to learn bowling," Akram said during an interaction with former Indian batsman Aakash Chopra.
The ex-Pakistan captain explained that a lot of money is involved in T20 cricket, which important for any sport. However, he feels that he wouldn't judge a bowler on his T20 performance. Akram revealed he still feels a fast-bowler has to bowl well in longer formats to become better.
I don't judge bowlers on the basis of their T20 performance: Wasim Akram
"T20 is amazing, good entertainment; there's plenty of money involved and I'm all in for the importance of money in a sport and the players. But I don't judge bowlers on the basis of their T20 performance. I do on the basis of seeing how they fare in the longer format" the veteran bowler said.
Recalling his initial days of international cricket, Wasim said how he would work on his swing and pace as a young fast-bowler. He pointed out a key aspect of his bowling which made him a tougher bowler to face. Akram stated how trying to bowl from a different angle made batsmen confused about his bowling.
"Very few left-arm pacers used to bowl round the wicket when I started. As a youngster, I thought if I bowl from this side, a different angle will generate and batsmen will find it tough. Those were the things I learnt on my own. I picked up the old ball in the nets and tried out things like hiding myself behind the umpire during my run-up. The point is to create doubt in the mind of batsmen and that's what I wanted to do," Akram said.
Talking about the modern-day fast bowlers, the former seamer said that a bowler must try different variations which would keep the batsman guessing about what is coming next. He noted that there are very minute things which a bowler can try to confuse a batsman.