Tamim Iqbal maintains silence on his untimely departure from Essex
BCB is unhappy with Iqbal's decision to keep mum on the topic.
Updated - Jul 14, 2017 11:44 pm
1.2K Views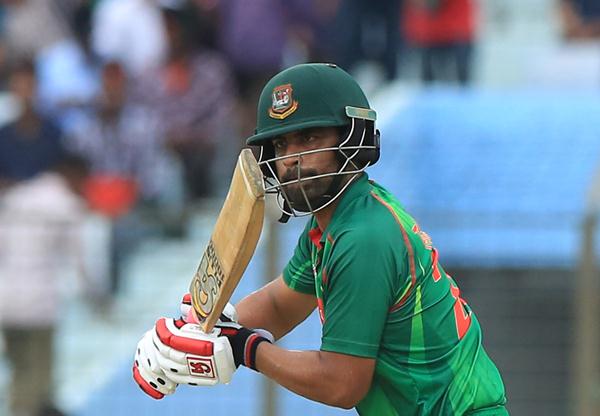 Bangladesh opening batsman, Tamim Iqbal made headlines when he chose to depart from England after playing just one match for his county side, Essex. Fresh controversy has risen with a Bangladesh Cricket Board (BCB) director claiming that Iqbal and his family were a victim of hate crime. International media, also reported the same.
The 28-year old had signed last week for eight NatWest T20 Blast fixtures. But after just one county match, Essex announced that Tamim has already departed. His only match was on Sunday, against Kent at Beckenham, which Essex lost by 7 wickets.
BCB alleges hate crime to the reason for Iqbal's departure
As reported by Prothom Alo, Tamim, along with his wife, Ayesha Siddiqua and son, Arham Iqbal Khan were chased by some miscreants on their way home from a dinner two days back, a BCB director seeking anonymity had claimed. Ayesha was wearing a hijab, which might have been the reason for the miscreants to attack them. The criminals also had acid with them, he further said.
Another director also spoke on the issue and said the incident should be made public since it concerns security issues. "Everyone should know. People refuse to come to our country, but they should know this may happen anywhere," he remarked. Tamim reportedly was been advised by the chairman of his national team to send the family home and see out the contract by playing the remaining matches, when he called home from London."
Subsequently, Iqbal, along with his son and wife landed in Dhaka on Wednesday afternoon. It was also reported by Prothom Alo that Essex had apologised to Tamim for the unfortunate incident.
Tamim refutes all allegations
The Chittagong lad, however, refused to acknowledge any of these claims and said, "I want all my fans and well wishers to know that I cut short my season with Essex to come back home early for personal reasons. Some media reported that we were the target of attempted hate crime. This is really not true."
"England is one my of favourite places to play cricket and Essex have been entirely gracious even though I had to leave early. I thank all my fans and well wishers for their concern and messages and look forward to going back to England for future matches," the star opener said on his page.
Reportedly, the BCB is unhappy with Iqbal's decision to keep mum on the topic. The reason for his silence may be the possible difficulty in getting playing contracts in the coming years if he admits to leaving the UK due to security issues.