Team India to tour England with a big squad after A series postponed due to COVID
India A was also scheduled to play India senior team for some warm-up matches for their series against England.
Updated - Apr 13, 2021 11:00 pm
291 Views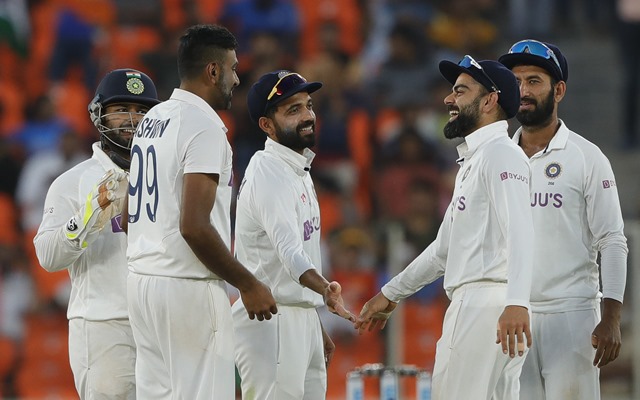 In 2020, we saw a bunch of cricket series and tournaments get cancelled or postponed. By the time 2021 rolled in, cricket fans finally started witnessing regular cricket around the globe, with most of their favourite players back in action. However, it seems that once again the situations of 2020 are getting repeated due to the second wave of coronavirus. 
On Tuesday, England and Wales Cricket Board (ECB) announced that it has decided to postpone India A tour of England, which was going to be held later this year, due to the COVID restrictions. India A team was scheduled to play England Lions, which is the A team of England during the summer of 2021. Apart from that, they were also scheduled to play a couple of warm-up matches against the senior India men's team. 
The Indian team is due to play a five-match Test series in England and they had selected India A as their rival for the warm-up matches. The senior men's Test series will be played in August and September. With India A's tour postponed, the Indian team will now have a larger contingent and play two intra-squad warm-up matches before the Test series. They will also play the final of the ICC Test World Championship against New Zealand in June. 
ECB CEO hoping for the tour to reschedule later
The ECB revealed that the decision to change the calendar was taken to ensure that they can deliver 'the safest possible environment' for the international matches scheduled over the English summer. There is a busy calendar as far as cricket in England is concerned. There are a host of domestic matches lined up with the Inaugural season of The Hundred. 
In a statement, ECB chief executive officer Tom Harrison said, "We look forward to welcoming a men's India A tour at a later date after this summer and when restrictions have eased." Other than India, England is also scheduled to host Sri Lanka, Pakistan, and New Zealand in the summer of 2021. 
According to the reports in the Times of India, ECB had a talk with the cricket boards of the visiting teams, who have agreed to cancel their warm-up matches against English county teams. All three teams will also play intra-squad matches as practice for their series against England. 
Watch Ben McDermott's Rapid Fire