'Tera kuch nahi hona' – Shoaib Akhtar opens up on story of two aunts whose taunts pushed him to make big in career
Akhtar revealed an old story while he used to give trials for Rawalpindi.
Updated - Aug 27, 2021 2:48 pm
2K Views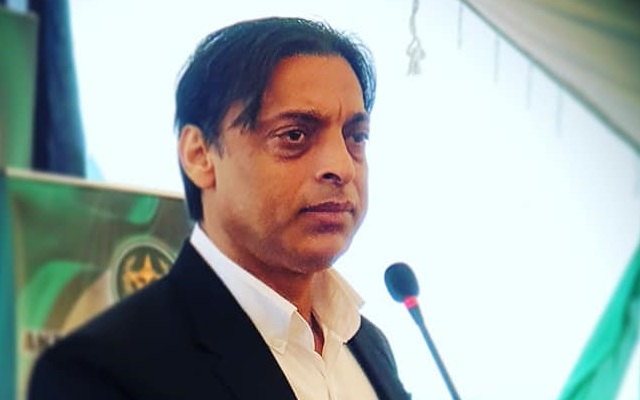 Follow us on Telegram
Former Pakistan speedster Shoaib Akhtar was deemed as the fastest pacer of his time and remained successful in giving big headaches to batters in front. In the recent turn of events, the Pakistan pacer opened up on an old story that actually pushed him to become a star.
Akhtar narrated how his talent was questioned while he was giving trials for Rawalpindi. He added that people accused him of being unnecessarily aggressive and made him believe that his chances of making big are like a miracle. To which Akhtar replied them he will make it a reality very soon.
"This story is from the early days of my career. I was giving trials for Pindi (Rawalpindi) and was told that I am very aggressive and doubts were raised about my talent as a cricketer. So, I used to ask everyone, 'why are you saying that?'. And I was told, 'we have never seen such a miracle happen before.' I replied that 'if you have never seen it happen, then I will make it happen'. But those guys were adamant that it was very difficult. Even the people in my area said the same," said Akhtar while speaking on Sportskeeda's YouTube channel.
Shoaib Akhtar opens on how two ladies taunted him regularly
Talking about his story in detail, Akhtar narrated how he used to be taunted by two aunts of his locality. The two aunts living near to his house always questioned Akhtar as to where he is heading while he went for his practice sessions and concluded by adding that he won't able to make it big in life.
"Two ladies in my locality used to constantly taunt me when I used to go for practice. They used to often ask me where I was going. I used to reply that 'I was going to become a star'. Little did I know that these two khalas (aunties) were actually helping me in becoming a star. They used to insult me and taunt me every day. They used to tell me, 'tera kuch nahi hona' (you are not going to become a star). And I used to reply back, 'please wait a little, I am the next big thing of the nation'."
Follow us on Google News