'The atmosphere would be terrible' – Imran Khan on why an India-Pakistan series isn't feasible right now
India and Pakistan haven't played a bilateral series since 2012-13.
Updated - Aug 17, 2020 9:42 am
1.7K Views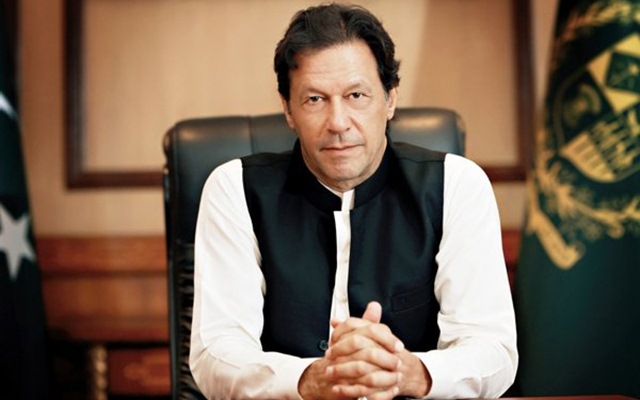 Imran Khan, the former Pakistan cricketer, reckons that India's bilateral series against their arch-rivals doesn't look feasible, at least in the near future. For the time being, the two teams only play in tournaments, organised by the International Cricket Council (ICC) and the Asian Cricket Council (ACC). Their last bilateral series was in 2012-13 when Pakistan played three ODIs and as many T20Is in India.
Imran, the 1992 World Cup-winning skipper, said that the atmosphere at the venues would be terrible if India and Pakistan play a series at the present point in time. Khan, who's also the Honourable Prime Minister of Pakistan, recalled a few instances of "hostility" where he asked the Pakistan fielders to wear helmets to protect themselves.
The 67-year-old Imran put forth his opinions on the Out Of Exile documentary on Sky Sports as quoted by Pak Passion.
I never thought I would see on a cricket ground what happened: Imran Khan
"The next time I went was in 1987 and this time, there was tension between the two governments I saw hostility in India which I had never seen before. Our players were being pelted from the ground and I made them wear helmets while fielding at the boundary. It wasn't a very good atmosphere on certain grounds," Khan said.
"When India came to Pakistan in 2005, again the governments were trying to get close. I never thought I would see on a cricket ground what happened. Pakistan lost to India in Pakistan and the crowds cheered the Indian team. Great atmosphere.
"Right now, playing cricket in this atmosphere with this sort of a government in power, I would imagine it would be a terrible atmosphere on the cricket ground," Imran added.
India and Pakistan last played in the 2019 World Cup at the Old Trafford in Manchester. In the rain-marred game, the Men in Blue came out trumps courtesy Rohit Sharma's century. After being put in to bat first, India dominated for most part of the contest.
Apart from his comments on the India-Pakistan series, Imran also said that "as a connoisseur of cricket", he prefers watching Tests more than T20s, Due to his hectic schedule, Khan stated that he can only catch up with the last five overs of a match.