The Bad Boys of Cricket- 11 Sex Scandals in Cricket
Updated - Nov 18, 2018 9:29 pm
264.8K Views
The Bad Boys of Cricket- 11 Sex Scandals in Cricket: What's this? You must be scratching your head in awe while at the same time wondering if you have landed at some other place. But wait a second, if you were thinking that off-field sex scandals are only prevalent in lives of Football players, then this epic list will cause a stir of shock and eureka.
Although, cricket is a gentlemen's game but every coin has an other side too. Today, we will showcase some of the most piercing off-field scandals which were a revelation and took the cricketing world to absolute bewilderment.
Let's have a look at the 11 Sex Scandals in Cricket.

1. Shane Keith Warne: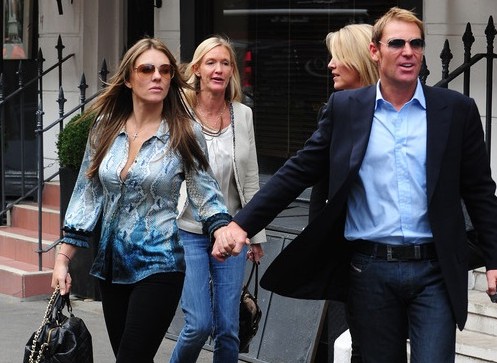 Follow us on Google News
The Australian spin wizard was a magician with the ball on the 22 yards. But, he was the official king of the off- field scandals as well. From kissing his then girlfriend, Supermodel Elizabeth Hurley openly in the stadium during 2011 IPL to his extra martial affairs, this man has done it all.
In May 2006, Warne was pictured with two 25-year-old models during a county match. "Shane blew our minds, "He was so fit. I'd give him top marks for more than satisfying us" said one of the girls namely Coralie Eichholtz. Warne's wife, Simone, had by this point filed for divorce.
Follow us on Telegram