The day when Virat Kohli's 71st hundred comes
His 71st century might not be the best innings he would have ever played, but it will certainly be an eventful one.
Updated - Jun 22, 2022 2:13 pm
3K Views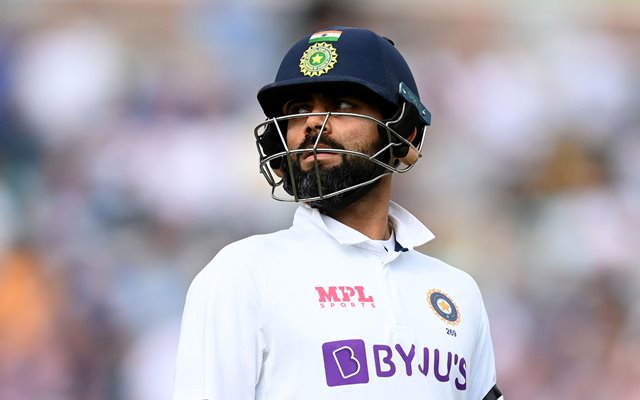 Follow us on Google News
Virat Kohli has not been to the three-digit mark for over 940 days in an international match, one of the longest droughts for any batsman. And to think people got impatient when it took 369 days for Sachin Tendulkar to reach his 100th century, this one has taken everyone by surprise, for it has happened to a batsman who was once considered unstoppable till 2019.
His 71st century might not be the best innings he would have ever played, but it will certainly be an eventful one. I expect it to be inclusive of swings and misses, mishits, and edges where no fielder is present alongside some glorious boundaries and sharp running.
Perfect is boring. The imperfections are what make things truly beautiful. 
He gets a couple of good deliveries first up, each one followed by "oohs" and "ahhs" from the crowd. But he gets off the mark in typical Kohli fashion, glancing it off his pads for a double.
Before he knows it, he is in his 30s, and now the pressure is truly on the bowlers. Only a moment seems to pass by before he reaches his half-century, a landmark he has reached multiple times in the past two years but has failed to capitalize upon.
He continues playing, reaches 60, then 70, and the Indian fans go into a frenzy. Millions of people who had lost hopes of this drought ending switch on their TVs, hoping to see the King rule once again with dominance.
Peak insanity prevails the moment he enters the nervous 90s, and anyone who can is now either watching the match or following it somehow. There are bad calls for a run. Shots he shouldn't play, balls he should leave and not chase. He seems to be getting nervous and impatient. But he manages to hold on.
99*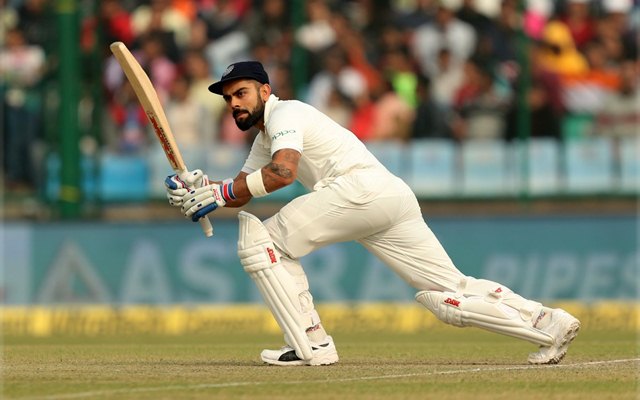 A billion prayers are chanted across the nation, all in hopes of the ever-elusive 71st hundred finally arriving and ending this wait once and for all. And then, it happens. He drops a short ball in front of the square and takes off. You can sense the determination in his eyes, the eagerness inside him to just get to the other end safely. And he does.
As Kohli reaches the crease, he realizes what has happened. He has done it and the raging crowd behind him is only getting louder. He clenches his fist, punches the air and jumps in celebration, takes off his helmet, and raises it along with his bat to acknowledge the applauding crowd, which is giving him a standing ovation, along with his teammates as well as the opposition, just soaking it all in.
An acknowledgment to the end of a drought, a drought that has lasted for far too long, a mixture of bad luck combined with him going out of form. Whatever be the reason, he can now celebrate that it is finally over.
Millions of cricket fans across India and around the globe celebrate the return of the King. Indian social media activity reaches an all-time high with every other post, comment, or tweet related to the King.
I know that he will get there because he is ultimately too good a player not to. And after it happens, he will go back to being himself and churning out runs for fun. That is the Kohli everyone is waiting to watch.
But till then, I can only ask, 'When will the 71st hundred come?'
– By Aayush Singhal
Follow us on Telegram