The fall and rise of Ben Stokes in international cricket
Let's have a look at the last 4 years of this scintillating cricketer, the events that shaped him and how he has managed to go from the absolute lows to become 'Superhero Stokes'.
Updated - Jul 24, 2020 10:26 am
157 Views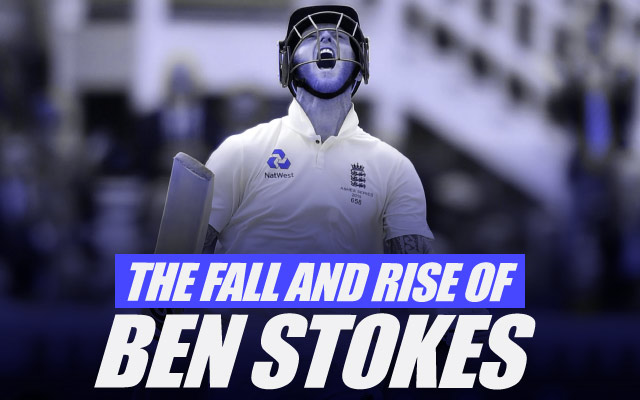 Ben Stokes is an enigma. He is bold, volatile and aggressive. Yet cool, calm and composed. He is probably the most talented and skilled cricketer of this generation. He has also seen more highs and lows in the last 4 years, professionally and personally, than most cricketers experience during their entire career.
And he is yet just 29. Let's have a look at the last 4 years of this scintillating cricketer, the events that shaped him and how he has managed to go from the absolute lows to become 'Superhero Stokes'.
Kolkata, 2016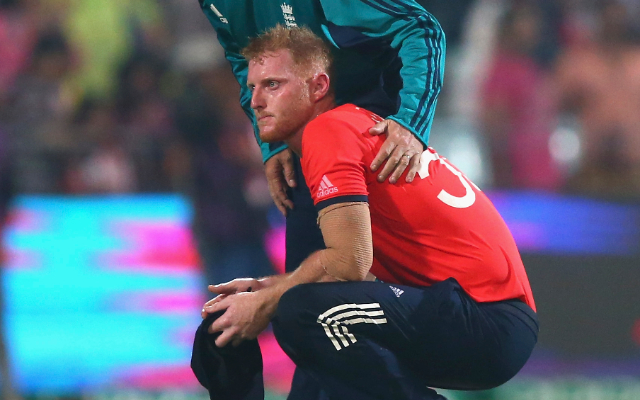 Follow us on Google News
'Carlos Brathwaite, Remember the name" — Ian Bishop's thundering line on commentary on the fateful night of 3rd April 2016, led to even Eden Gardens erupting, even though the final of the World 2020 didn't involve India. Carlos Brathwaite had just done the unthinkable.
He had smashed Ben Stokes for four consecutive sixes in the last over of the World 2020 finals with 19 runs to win. After the fourth six, Stokes crouched on the pitch, head in hands, shattered. He had done the job of a death bowler well throughout the tournament, but the night when it mattered the most, the night where he could help his country win an ICC Trophy, he had given it away.
This was the first watershed moment of his career. Such a thrashing is usually enough to end a promising career, as the player is just not able to recover from the trauma. However, Stokes was stronger. He knew he had it in him to turn things around. Little did he know, Kolkata was not when his career came closest to being ended. It was Bristol.
Bristol, 2017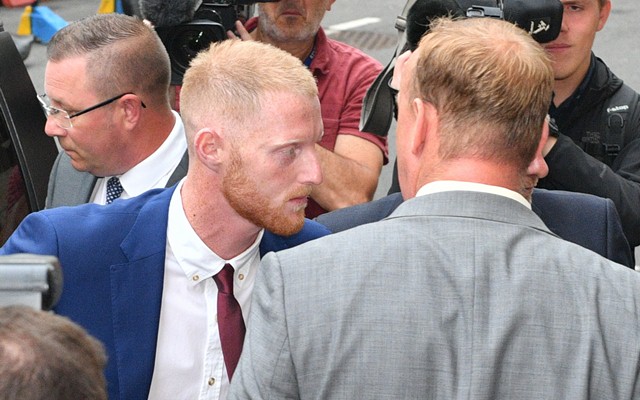 On 25th September 2017, Ben Stokes was arrested for allegedly punching a man outside a bar after being intoxicated. This wasn't the first time a disciplinary issue had emerged against Stokes. But this was the most serious of the lot. He was stripped off vice-captaincy and dropped from the ensuing Ashes series which was to take place in Australia.
Stokes could see a career, which had just started to take shape in the way he wanted, slip away, once and for all.  His antics off the field had often clouded his performances on the field. Questions were posed time and time again, whether Ben Stokes really took his cricket seriously.
Everyone had come to believe, Ben Stokes was the big, bad guy of cricket and irrespective of his performances, he would never earn the respect of the people. But Stokes fought to live another day. On 7th December 2019, almost 15 months later, Stokes was declared not guilty and it was revealed he had actually taken a stand against homophobic abuse being dished to two other men that night.
But he was at a bar, beyond midnight, celebrating a victory during a series. It was a place Stokes anyways knew he shouldn't have been at. And despite the judgment, the damage had been done. He had risked everything he had, in one moment of impulse.
In an interview before the IPL 2019 to ESPNCricinfo, he had said "I was that close to my career ending and being thrown away, just like that, that might be what changed the way I do things. It sounds silly. But could Bristol have been the best thing that could have happened to me?"
Lord's, 2019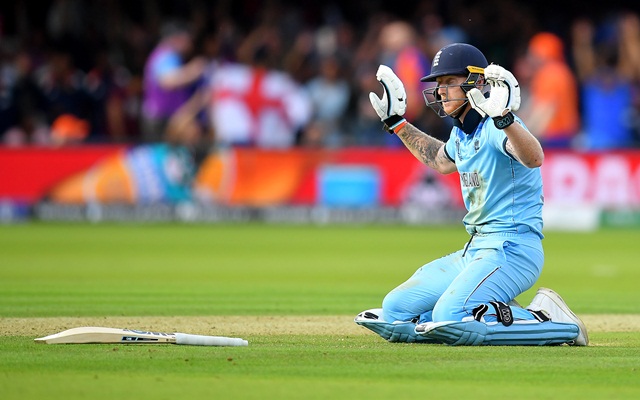 One moment of impulse also changed his life forever. With 9 needed off 3 balls, in the tightly contested World Cup final, Stokes smashed the ball towards the leg side which seemed was going to be 1, but Stokes came rushing back for the second, and at the moment he dived.
In a final bid to make his ground, the ball, thrown in by Martin Guptill, ricocheted off his bat and away from all New Zealand fielders to the boundary and England were awarded 6 runs. Stokes had his hands up in the air as if to say it wasn't his fault, this time.
The last ball, with 2 to win, Stokes, now a completely transformed individual, who realised how fortunate he was to be able to represent England, instead of trying to go for glory, tapped a full toss for a single, which incredibly took the final of the World Cup to a super over, which as we all know, ended with England emerging victorious.
Ben Stokes, the man who had only known as a 'villain', an image he didn't bother rectifying either, was England's biggest hero. He helped his teammates, legends of England cricket and in general, the British public live a dream.
"I want to do things on the field to be remembered for. If we win the World Cup, that becomes the first paragraph doesn't it? I don't want to be remembered as the guy who had a fight in the street," Stokes had said before the World Cup. He made sure he got his first paragraph, did Ben Stokes. But he didn't stop there. The World Cup summer was soon to be transformed into Ben Stokes' summer.
Leeds, 2019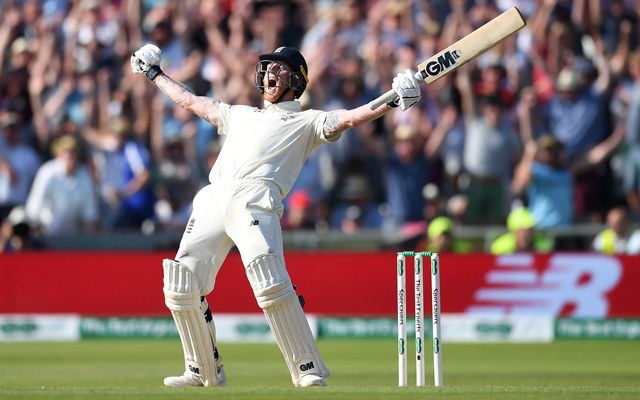 The Ashes is of great significance to the English as well as Australians. It is one of the marquee Test series, and also a series were heroes emerge and careers are finished. To get 67 all out in the third match of the series with the opposition leading 1-0 is perhaps the worst position to be in. England, after the high of the World Cup, were staring in the face of an embarrassing low. What made matters worse, they were playing at home.
Set a target of 359, against the mighty Australian attack, England's loss was more about 'when' than 'if'. They got a good start, but after a familiar middle-order collapse, things seem done and dusted at 286-9. But if there is one thing Stokes has taught us, it is that he can do anything on the cricket field. Anything.
He hit a couple of sixes against Nathan Lyon down the ground. Then he did the unthinkable. Again. He went down on one knee and reverse swept Lyon for a six. In that situation. One wicket remaining. Ben Stokes for you. He kept nudging along, not exposing Jack Leach, the No.11 batsman to the fiery pace attack who were now getting slightly anxious.
And then just like that, he hit Josh Hazlewood, Australia's premier bowler for 16 runs in 3 balls. With just 2 runs remaining, Jack Leach scored his first run, his only run in an eventual partnership of 76, and Stokes, the very next ball, dispatched the delivery to the boundary throwing up his arms once again, this time in sheer delight. It had well and truly been Ben Stokes' summer.
Stokes, crouching on the pitch in Eden Gardens wouldn't have imagined 3 years later, he will single-handedly win his country a World Cup. Stokes, standing outside the court in 2018, after just completing a ban and being publicly humiliated wouldn't have thought the same public would want knighthood for him in less than a year.
But that is Stokes for you. While his personality will always be unpredictable, his cricketing skills will remain unquestioned. His performance against West Indies this past week is a testimony to that. In a do or die game, Stokes scored a skilful 176 in the first innings at a strike rate of around 50, then came back to open the innings and scored 78 at a strike rate of 136, bowled his heart out in both the innings and on top that, ran all the way to the boundary to save a run during his own bowling.
Ben Stokes has indeed completed a remarkable journey, having risen from the absolute dumps to having the world at his feet; and is on his way to becoming one of the greatest cricketers ever.
Follow us on Telegram