The Hundred amid criticism for disparity in pay of women cricketers two days prior of inauguration
The Hundred is the new 100-ball format game proposed by the ECB.
Updated - Jul 20, 2021 11:51 am
502 Views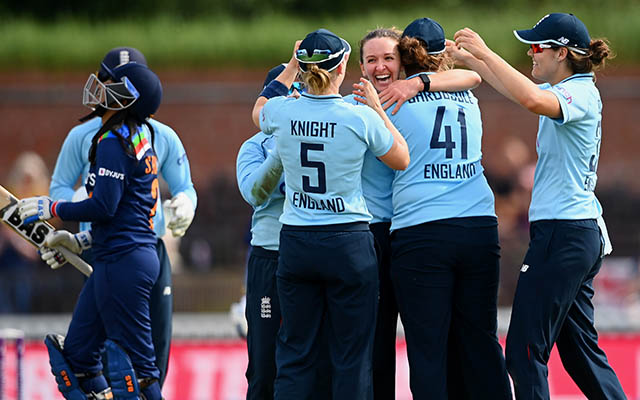 Follow us on Telegram
Inequality in the pay of men and women cricketers is quite a common topic of debate in the cricketing world and this time around, the topic has reached The Hundred, a new format proposed by ECB. The new 100-ball format was just about to kick off and before two days of its inauguration, the women cricketers participating in the event have accused the ECB of disparity in pay.
It has been reported that ECB has failed to compensate the part-time cricketers who might have to leave their regular jobs during the course of the tournament. The Hundred hasn't talked about creating a bio-secure environment for players but the board will conduct the evaluation of the external environment from where the players are coming.
It has to be noted that men's lot has all the professional cricketers across teams but those many women professionals are not present and hence, there are many part-time female cricketers. This in turn means that those part-timers won't be allowed to do their regular job and then the pay offered in the tournament is quite less too. In the same sequence of events, England's Kate Cross spoke at length.
They are no subsidy for part-time cricketers in The Hundred, ponders Kross
"I don't want girls to drop out of cricket because they can't afford to play. Until those lower brackets are topped up, you could have some girls dropping out of this [tournament] because, ultimately, it's not worth their while with work. And the COVID state of affairs just isn't serving to since you've acquired some women who're having to drag out of work now. There's no subsidy for them, as they aren't allowed to exit of the atmosphere and work," said Cross as quoted by Telegraph sport.
It has to be noted that male cricketers in The Hundred are set to earn between INR 25 Lakh to INR 1 crore while the women cricketers will receive payment in the range of 4 lakh to 15 Lakh. This is why Cross has requested ECB to use their special funds for Australian cricketers in increasing the basic pay for women.
Follow us on Google News