The legend of MS Dhoni ceases to end
For years, Dhoni's game in the T20 format has been questioned. Every time he answers one, there's another one popping out.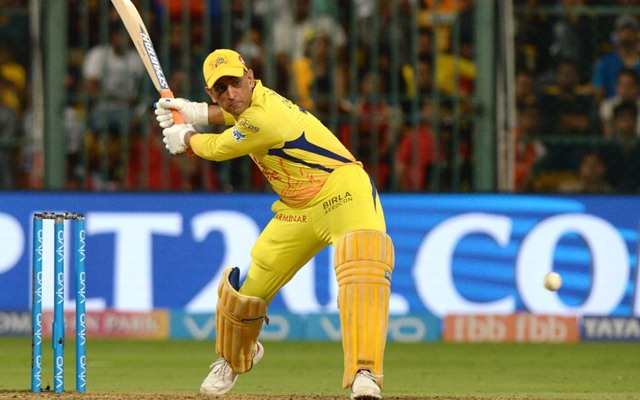 'People throw stones at you convert them into milestones' said a great cricketer once. How true this verse holds in context with MS Dhoni's career is just beyond amazing. The greatest finisher in world cricket, the sharpest and most intelligent of minds on the field, the fastest man behind the stumps or while running between the wickets. There's no one definition that can suffice this man.
For any sportsperson to stay relevant at the highest level, he has to deliver time and again in adverse conditions to prove his value. The moment they have dry spell critics bombard them with existential questions. It becomes worse when age becomes a factor. For years, Dhoni's game in the T20 format has been questioned. Every time he answers one, there's another one popping out.
The Transgression over the years
Year 2016- There were questions whether Dhoni will be able to prolong his fitness as well as his finishing skills. He did so in style in the Asia Cup final. Then while speeding up to the stumps to effect a run out in a do or die game against Bangladesh. With the bat, it was all Kohli, but Dhoni's presence in the other end to make sure there was less pressure and more doubles. He had a poor season with RPS but managed to finish better by winning a game where his team required consecutive sixes to win.
Year 2017 – Gives up Indian captaincy and scores his first ODI century in four years. Sacked as captain by the RPS, still plays a significant inning in the qualifiers to get them into the final. Follows it up with a good home season where he scored runs, continues his bit of stumpings.
Year 2018 – He hasn't been doing well in the T20 format. People feel is it time for a Pant or a Samson to replace him. The finisher finished? Plays a stupendous inning against Kings XI Punjab. A knock that makes you respect him in awe. CSK lost the game but won a lot more fans. Just when you think MSD had produced his best for the season, here he arrives against RCB.
Rayudu batted well, but they are five down. He relished the opportunity and seemed all engrossed from the start of the inning with his target set. He knew which bowlers to go after and there arrives the Dhoni we know. A trademark six to end the proceedings!
Continues to redefine his career constantly 
He continued to produce some fantastic performances throughout the tournament. An aggregate of 455 runs which includes 3 half centuries and quite a few finishes. A marvellous strike rate of 150.66 with 30 sixes in the tournament. At the age of 36 years, not even a couple of months after he was written off as a T20 player, this guy played his best ever IPL. Not just as a batsman but also as a captain.
Irrespective of what was said he never diverted from his original style of captaincy over the years. As calm as gentle breeze he has an unusual thought process and that keeps him a couple of steps ahead of the opposition in any situation. When on the field the tactician has everything planned. He knows which bowler to go after, who to see off and how to scale that perfect chase. As the on-field affairs take shape, there's altogether a different game that's being played in his mind.
The moves to promote Ambati Rayudu at the top, backing Harbhajan and Jadeja in the spin department, persisting with Faf du Plessis at the top order and moreover creating such an amazing environment. Shane Watson described how emotional he was having won the title for the team after a horrid season personally last year. CSK coach Stephen Fleming's statement that it was MS Dhoni who handles him and not the other way round is again a testament of the fact that he's the brain behind the team.
This tournament meant more to Dhoni than anyone else. After the RPS owners asserted that they didn't have much faith in his captaincy after one poor season. After all the talk stating he was done in T20 cricket. To win the tournament with a team that was severely trolled for being too old for T20s. Stepping up with the bat and finishing games in his vintage style. Playing all their home games in Pune away from Chennai they had to replan everything. To redefining all perceptions. That's the legend of MS Dhoni.
Comparison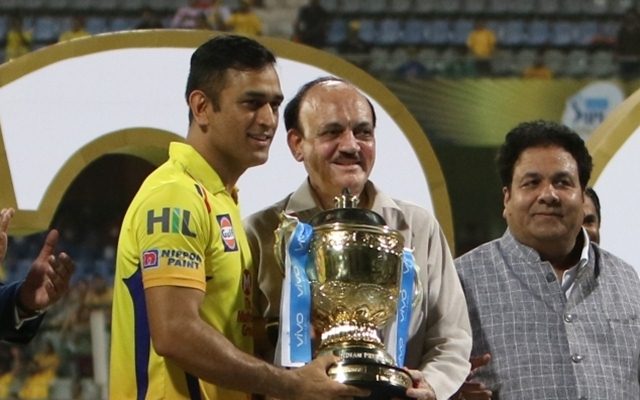 Swing back to 2010. His favourite tennis player Rafael Nadal had just won another Wimbledon. The same year Dhoni won his first IPL title leading Chennai Super Kings. We're in 2018. Nadal No.1 in the ATP rankings and Chennai Super Kings have managed to relinquish the IPL trophy under MSD's captaincy. The similarity between both sportsmen is their hunger for success. The never give up attitude which has kept them at the top for almost a decade now.
Conclusion
What made it special was that he lifted the IPL trophy at the Wankhede. The same ground where he won the World Cup for India. He was at his own on the night. As the team celebrations went on, he was all engrossed in his daughter Ziva.
This was Dhoni's first ever title win since his daughter was born. Another reason that makes it special. For a franchise, that hadn't won the title in 7 years, missed out on playing the tournament for two years, this was the perfect gift for the fans. It was completely worth the wait.