The plight of a mentally scarred Glenn Maxwell- Are you listening?
For the Victorian, it's a fight, but he won't be on the battlefield alone
Updated - Nov 1, 2019 11:28 am
898 Views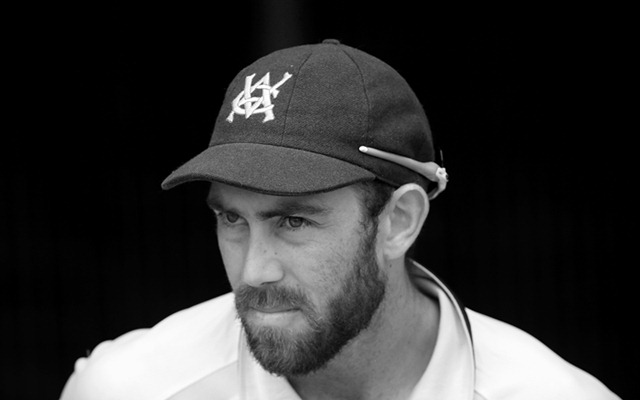 Follow us on Google News
It's calm, yet chaotic; it's happy days, yet there's gloom; there's light all around, yet there's fear of the dark; it's heavenly, yet a living hell. Depression- It's not tangible, but something difficult to disentangle from. It's monster, venomous enough to rip one apart into shreds. The mind screams in utter silence and the soul gets bloodied. It can take months, even years, to remove the bloodstains.
'A healthy body equals a healthy mind'- as per the old adage, in a sport as rigorous as cricket, issues relating to mental health shouldn't occur. Glenn Maxwell may beg to disagree though. The flamboyant Australian put his head down and embarked on an indefinite break from cricket. He realized the need for solving his psychological riddle and letting the healing powers soothe his scars.
Michael Lloyd, the Aussie team psychologist, appreciated Maxwell for being 'proactive' in addressing the problem. Justin Langer, the head coach of the national side, lauded Maxwell for showing 'great courage' and admitting that 'he wasn't OK'. Indeed! Going by research in The Guardian, talking about 'mental illness' is a strong social taboo, stronger than even making a revelation of being gay.
Maxwell didn't punish himself
Times come when one feels the need of 'punishing' oneself in order to reach success, getting out of the 'comfort zone'. But the question is, does it work wonders every other time? Or can it even drag one to a stage from where it becomes an arduous task to rediscover oneself. Isn't there an option to go the other way around, choosing the simpler path, embracing the 'comfort zone' for some time?
Maxwell chose the smoother route, a decision that wouldn't have been easy, keeping in mind his passion for cricket. It might be around a year since Maxwell has been screeching, as suspected by Langer, who got minor cues about his suffering. In a chock-a-block calendar, it has to be noted that it's necessary to keep the mind lubricated for its proper functioning, such is the case even for machines.
It was only a couple of days ago when the Victorian muscled his way to a 28-ball 62 against Sri Lanka at the Adelaide Oval. When he was carting the Islanders' bowling, one couldn't have been blamed for thinking that Maxwell was in la-la land. It was pretty much the opposite- he could feel himself eroding, 'wearing a mask' in a quest to bury his sorrows in him and not letting it out to the world.
No more dire consequences, please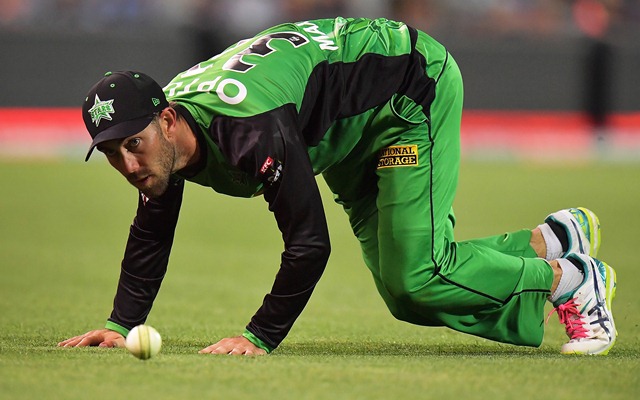 Even as there's optimism about Maxwell's return to action, 'the pessimist' in the mind keeps flashing incidents where careers got affected, some of them even seeing an end. England batswoman Sarah Taylor bowed down to fate and quit international cricket in September. The wicketkeeping sensation was suffering from anxiety and first took a break in 2016 before unfortunately running out of gas.
Marcus Trescothick, who epitomized elegance and flair, had to bid adieu to England back in 2008 due to mental health issues. Maninder Singh, who became the youngest Test debutant for India back in December 1982, resorted to alcohol as he had nowhere to go. Singh was afraid of people getting to know if he went to a psychologist or a psychiatrist. His career came to an end at the age of 30.
According to a recent report by the World Health Organization (WHO), 7.5 percent of India is fighting mental issues and by 2020, roughly 20 percent of the population will suffer from the same. Coming to Maxwell, his situation doesn't look an overly grave one for the time being. But, his fans and Australian cricket won't be breathing a sigh of relief until he is seen flexing his muscles on the pitch.
Glenn Maxwell isn't 'defective', he's 'human'  
If hands and legs are organs, then the brain is also a body part. If a bruise can occur on the legs, a human brain is also susceptible to injuries. In the same way, where there are doctors for cuts on the body, there are counselors and psychologists for mental issues and the latter isn't something disgraceful.
In a generation where fitness is of prime importance, the body undergoes strain with a proper diet and strenuous activities in the gym. But ailments like anxiety, panic attack, and depression don't get the same kind of attention, them being a social taboo, which has to be broken for the greater good.
For Maxwell, it's a fight, but he won't be on the battlefield alone. He has Chris Lynn, who was frightened after knowing about his 'close mate', and 25 million Australians standing like a rock beside him. Until his return, the world will miss the audacity Maxwell brings with himself with the willow.
David Mitchell, the renowned British author, in his novel 'Cloud Atlas', published in 2004, wrote:
'You say you're 'depressed'- all I see is resilience. You are allowed to feel messed up and inside out. It doesn't mean you're defective- it just means you're human."
Glenn Maxwell has shown resilience many times after getting dropped. However, the road-map for his next comeback will be a bit diverse than the previous ones. The return may not add to his numbers on the field but will add a chapter in his career from where the next generation can draw inspiration.
Follow us on Telegram