The Red Bull Speedster - developing and nurturing fast bowlers and fast-tracking them to the IPL
Red Bull Speedster is one of the high-profile competition in finding the next pace sensation of India. In this piece, we break down what it has achieved in just two editions and why is it bound to succeed in the next few years.
Get every cricket updates! Follow us on
Fast-bowling is one of the toughest facets of cricket. It requires an extremely fit body, game awareness, a strong sense of belief, and most importantly, a lot of care and attention. For the longest, India struggled to produce fast-bowlers who had long and fruitful careers. Talent was never less in India, but the issue was until a few years back, we thought we understood fast-bowling but in reality, we didn't.
The development in the field of sports science and its awareness has surely helped in the Indian team producing a world-class seam attack, which arguably is one of the best the world has ever seen. But it takes hours in the gym, on the field, inside the masseuse' room, and most importantly, practicing and learning from the very people in the business to become a top-class pacer and a fit athlete who can deliver at the highest stage. The team at Red Bull understands all of that and aims to bridge the gap between an amateur quick bowler and a professional athlete.
What is Red Bull Speedster?
Hence in 2020, Red Bull Speedster was born. The competition aims to find India's upcoming fast-bowler. The competition is carried across several cities in the country, from where the few top pacers are selected. All of them than compete at the national level and try to win the competition. The top bowlers who come out of the competition, not only get recognition but also get an opportunity to be fast-tracked to a higher level.
For instance, Mohammad Sharim and Pratik Kumar, who were selected from Lucknow and Ranchi respectively, in the 2020 Speedster, got a chance to spend three months in the Rajasthan Royals camp. This is where Red Bull's tie-up with the Indian Premier League franchise has been more of a collaborative effort. The collaboration which Red Bull has done is not just for a PR stunt to get more traction to their brand. Instead, the aim is to develop young cricketers.
And, Red Bull is not doing it for the first time. The Red Bull Campus Cricket is a one-of-a-kind university-level T20 tournament launched in 2012. From 16 teams in four cities, the tournament has grown and in the 2021 edition, there were 450 teams from 32 cities. As a matter of fact, there is an international tournament as well, in which the top college teams from Sri Lanka, South Africa, Pakistan, India, and others compete with each other.
This tournament has given a platform to players such as KL Rahul, Shardul Thakur, Ruturaj Gaikwad, Shivam Dube, Shahrukh Khan, Aiden Markram, Lungi Ngidi, Niroshan Dickwella to name a few.
Three bowlers who got the opportunity of a lifetime to become net bowlers for Rajasthan Royals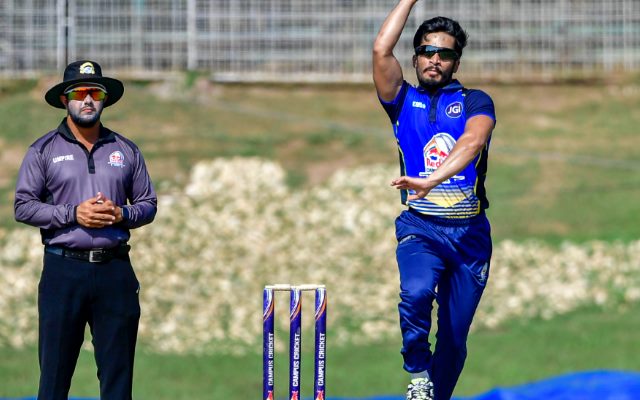 The point is helping young talent to get a platform and providing them with opportunities is sort of a thing that Red Bull has constantly done in the past decade. And, with the Red Bull Speedster, the aim is pretty similar. As far as Sharim and Pratik are concerned, the duo also got an opportunity to become the net bowlers in the IPL for Rajasthan Royals. And, all that because a friend told him to take part.
"A friend told me about this. Red Bull Speedster has been a game-changer for me. Very helpful. Experience to train and practicing with top international players too. I learned about focus on the game, discipline, determination, etc. Mostly I bowled to every player of RR. Star players like Liam Livingston, Evin Lewis, Sanju Samson, Ben Stokes, Chris Morris, Glenn Philip, etc," Sharim was talking about his experience.
Pratik also speaks highly of his experience of making it to the Rajasthan Royals team, calling it the 'lifetime opportunity.' "It's such an honor that everyone desires for. I thank the Red Bull Speedster contest for making my dream come true. A lifetime opportunity to experience the team atmosphere of such a big franchise like Rajasthan Royals.
"They were always there to solve any sort of query. J D bhaiya told me about how I can work on variations. Got to learn many things from players as well as the RR management, they were always there to help," Pratik said during an interaction.
Then, there is Preet Kanwar Singh Chohan, who was in the 2021 competition but got a chance to travel to the UAE as a net bowler for RR. After being impressed with his ability along with that of Sharim, RR skipper Sanju Samson decided to get together with the franchise in helping the duo get a first-class contract with the Cricket Association of Puducherry.
In a year, these pacers not just get a chance to stand toe to toe with the very best and learn from them, but also are securing their pathways to get to greater heights in the future.
The influence and guidance of Munaf Patel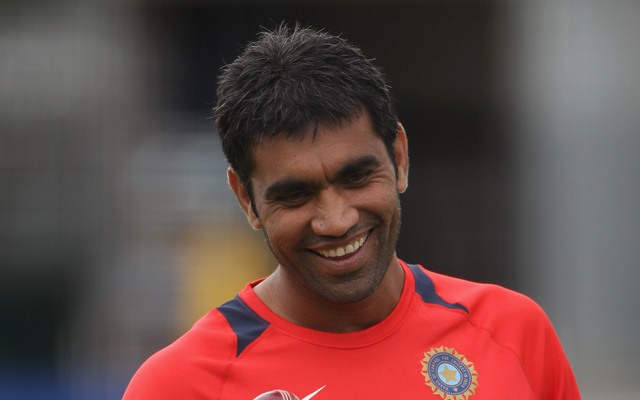 But, you can't just spot and develop the best of the best, without having a trained eye. This is exactly where World Cup-winner and the former pace sensation, Munaf Patel come into the picture. Anyone who is aware of his story would know why his presence not only brings a calming influence on young bowlers but also helps in understanding what a pacer needs at a young age. He was fast-tracked into the professional set-up because of his raw pace, however, with time, injuries and his body didn't allow him to have a long career.
However, the 38-year-old is past that and his achievements and experiences at the international level make him the right fit to help and develop the young generation coming through. He has been taken in as the chief selector for the city qualifiers and travels to each and every location to handpick these young talents. Munaf opened up about the competition recently.
"One might have talent but most of it does not see the light of the day just because of lack of opportunities. This initiative does not just stop at scouting talent but goes on to groom them and ensure they find just a place in the world of cricket which is extremely important.
"With the way we are selecting two-three bowlers out of 250-300 fast bowlers, we will definitely unearth some of the best talents. Now we need to plan how to take that talent forward and develop that raw talent. I believe Red Bull speedster will play a pivotal role in finding the next pace sensation from the country," Munaf said.
In the 2020 edition of this competition, more than 2,200 pacers took part. In the 2021 edition, 400+ took part from just two cities. The competition is expected to grow each year and Red Bull aims to provide proper facilities and guidance to fast-track young talents to a bigger stage. MRF Pace Foundation set the path several years back, but the Red Bull Speedster is taking it to just another level.