The sports vest that has changed fitness of players for ever
The vest has changed the way athletes today prepare themselves for the game they play.
Updated - Oct 27, 2019 2:57 pm
2.2K Views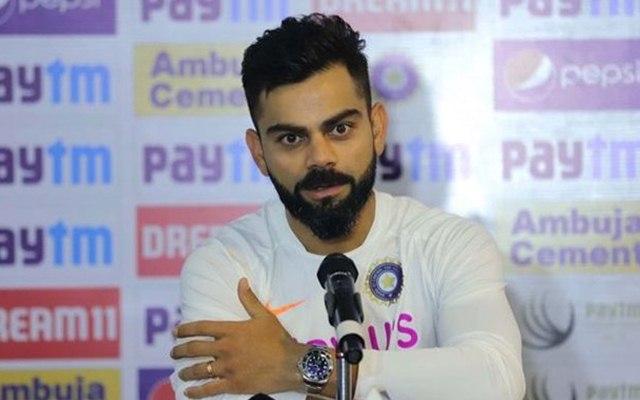 The Indian cricket team is in a phenomenal form. They have had some great away series wins since January 2018 and have won five Tests on the trot recently to stay at the top of the points table in the ICC World Test Championship. One of the major reasons that has seen India thriving in the cricketing world is the players' top fitness and the fitness standard has been pushed up by a special vest, which is worn by players across the gender spectrum.
From male football star Lionel Messi to his female counterpart Megan Rapinoe, this vest is sported by all and the Indian cricket players led by captain Virat Kohli also wear it every time they practice. Of late, the Indian hockey team has also started using it in the run-up to the 2020 Tokyo Olympics.
What is so special about the vest? It is a compression wear with a small device which is not big than the palm of hand and not heavier than a tennis ball, which is placed in a pouch on the back of the vests, between the shoulder blades. While the players do not really feel the presence of the wear but the impact it makes is big.
The vest, which is a GPS tracker, has changed the way athletes today prepare themselves for the game they play. When first introduced, the tracker simply measured the distance travelled by an individual on the ground. Now, the device has an accelerometer and it also records just how fast and how many times an athlete is engaging in acceleration or deceleration.
Analysts even look for impending injury signs
It also features a gyroscope and a magnetometer and they map the players' body movement in 3D, track-directional changes and their on-field positioning. The heart-rate monitor, on the other hand, feeds into complex algorithms that keep a note of the fatigue and intensity of training. All the inputs go into a central database and an analyst looks at the real-time metrics and even compare the figures gathered over weeks and months to track the progress and even look for signs of an impending injury.
"Your brain is supporting what you do because of your body. If you bowl three overs with full energy and you are tired for the next two, you will lose the opportunity to take a wicket after creating pressure. Look at Umesh (Yadav) field after a spell, you can't tell that he is a fast bowler," Virat Kohli was quoted by Hindustan Times as saying while speaking on the fitness issue.