'Their words hurt my career' – Ahmed Shehzad blames Waqar Younis for his career decline
Ahmed Shehzad has been playing in the domestic leagues in hopes of a comeback in the national squad.
Updated - Jun 24, 2022 12:39 pm
10.5K Views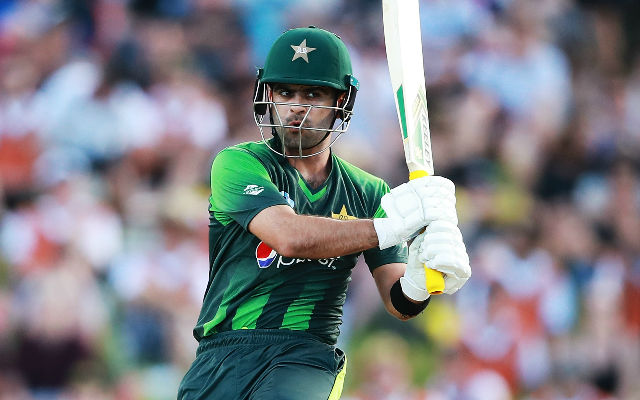 Follow us on Telegram
The Pakistan cricket team is currently flourishing under their star batter Babar Azam, who is leading the team from the front with consistent batting performances. One cricketer who was supposed to attain similar heights to that of Babar is Ahmed Shehzad.
The opening batter last played for the Men in Green in 2019 and has been on the sidelines ever since due to poor form and injuries. Shehzad has opened up on his departure from the Test and ODI team in 2016 in a recent interview as he put it on former head coach Waqar Younis. He expressed his frustration on not being given a chance to present his case.
Reportedly, Waqar presented a report in 2016 which remarked that Umar Akmal and Ahmed Shehzad must play in the domestic circuit to reclaim their spot in the side. Shehzad was incensed by these remarks as he believes that these discussions should be done face-to-face and challenged the former head coach to do so.
"I have not seen the report myself, but a PCB official told me that these remarks have been said regarding me. But I believe that these things should be discussed face-to-face, and I am ready to take on that challenge. Then we will see who is right and who is wrong. Their words hurt my career, especially since I was not allowed to present my case. This was a pre-planned approach, and they wanted to kill two birds with one stone," Shehzad was quoted saying in an interview with Cricket Pakistan.
'In Pakistan, your people cannot stand your success' – Ahmed Shehzad on criticism
The 30-year-old further expressed his frustration on not being backed by senior players as he believes that Indian star batter Virat Kohli, who made his debut around the same time, flourished under the guidance and leadership of MS Dhoni, while his career went into decline due to incongruity in the dressing room. The stylish batter had scathing remarks for the ex-cricketers and senior cricketers of the Pakistani team.
"I have said this before, and I will say it again, Kohli's career picked off amazingly because he found MS Dhoni but unfortunately, here in Pakistan, your people cannot stand your success. Our senior players and ex-cricketers cannot digest seeing someone succeed in the cricketing world, which is unfortunate for Pakistan cricket," the Pakistani batter added.
Follow us on Google News