'They are better than this' – Virender Sehwag, Ajay Jadeja reveal what Afghanistan needs to succeed at big tournaments
Afghanistan were knocked out from the 2021 T20 World Cup on November 7.
Updated - Nov 7, 2021 8:15 pm
871 Views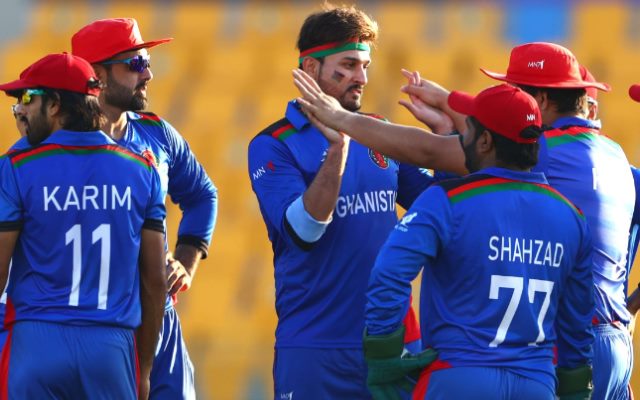 Follow us on Telegram
Former India player Ajay Jadeja feels that Afghanistan performed below their standards in the T20 World Cup 2021. Jadeja's comments came after Mohammad Nabi's men took an eight-wicket defeat against New Zealand in their last Supers12 fixture to officially end their campaign.
Jadeja reckoned Afghanistan's growth has been impressive over the years, but they are not yet good enough collectively to give a fight to the best teams they were competing against at the multi-team tournament.
"We saw South Africa's progress yesterday [against England] as compared to the start of the tournament. But what a team needs to find at this level of cricket is somewhere missing from Afghanistan. Their batting has disappointed the most; not the approach, but the skill-level, the style of their game, it is difficult to work at such a huge level, unless you have the required skill to back it up," Jadeja told Cricbuzz.
"Afghanistan was a better team than this, so I won't say they showed progress or improved," he added.
Jadeja's co-panellist Virender Sehwag echoed similar sentiments. "Their batters need to perform. Afghanistan is managing to score 125-130 runs, so it's a matter of just adding those missing 30-40 runs. If they can manage to post those kinds of targets, they can give fight to any of the bigger teams too."
"It was quite expected that they will at least two matches – against Scotland and Namibia. They won both. We expected them to defeat New Zealand, and that was possible only if they had enough runs on the board."
"The more cricket their batters play at this level, the more experience they will gain. They will be able to handle pressure better, how to score against pacers, how to rotate the strike better. To learn all these aspects of the game, they will have to play as many games as possible at the highest level. That's precisely how Bangladesh took strides at the international level, facing the best teams at the international level," Sehwag added.
Afghanistan, meanwhile, are one of the eight teams that have qualified for the Super12 of the upcoming T20 World Cup, scheduled in Australia from October 2022.
Follow us on Google News