Thiruvallur Veerans appoint Muttiah Muralitharan and Bharat Arun as mentor and coach
P.S. Raman, Chairman of the Governing Council of the TNPL, expressed his delight over Muralitharan's presence in the tournament.
Updated - Jul 16, 2017 3:33 pm
1K Views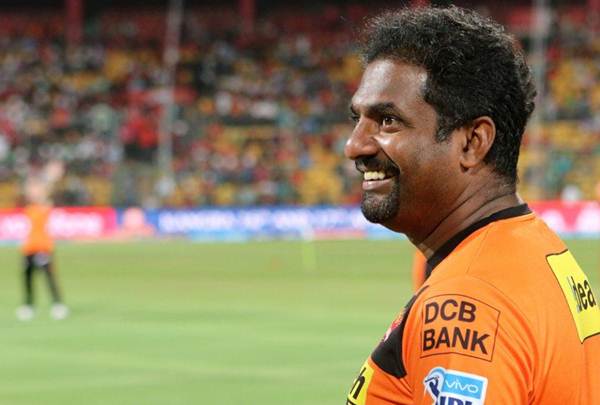 Follow us on Google News
TNPL franchise VB Thiruvallur Veerans officially announced the legendary Muttiah Muralitharan as their mentor and Bharat Arun as their Chief Coach at Hotel Savera in Chennai on Saturday. The star attraction of the afternoon, who holds the record of picking up the most number of wickets in both Tests and ODIs, reminisced his childhood days in Tamil Nadu.
The Sri Lankan great said, "VB (Chandrasekhar) was the one who picked me to play for CSK (Chennai Super Kings) in the first season of the Indian Premier League (IPL) and my heart lies in Tamil Nadu because my ancestors are from here. I am privileged to be a part of India Cements Ltd. TNPL and thankful to VB for allowing me to mentor the Veerans. India Cements Ltd. TNPL is an opportunity for me to give back something to Tamil Nadu cricket. I look forward to working with the boys. VB always picks a young team to mould them into future stars and I hope I can add my inputs as the mentor."
Veerans coach Arun also praised Muralitharan. "It is heartening to know that Murali will be mentoring the VB team and he will be sharing the dressing room with young players. It would be an honour to listen to him as he shares his invaluable experiences with the boys. He will also motivate them and bring the best out of them."
P.S. Raman, Chairman of the Governing Council of the TNPL, expressed his delight over Muralitharan's presence in the tournament. "TNPL is very special for cricket enthusiasts in Tamil Nadu. Season One did so week, and now we are hoping for a bigger and better Season 2.0. VB has pulled off a coup by bringing in the greatest spin doctor the world has ever seen by bringing him into the Veerans team, and eventually into India Cements Ltd. TNPL. In addition, they have got Arun, who will add great value to the team," he said.
Raman announced that the matches will be played in Chennai, Dindigul and Tirunelveli. "We wanted to have another ground in Coimbatore as well, but it could not be readied on time. Hopefully, we will have more grounds by next year," he added.
A respected lawyer, he also spoke of the matter pertaining to outstation players. "We had a debate with the BCCI regarding the outstation players. They have taken a stand which is debatable and I will leave it at that. But primarily TNPL was conceived as a tournament to promote local Tamil Nadu stars and the motive will remain that. Last year, many players from TNPL made it to the IPL apart from being a part of the Tamil Nadu team that won two major BCCI tournaments," he said.
KS Viswanathan, former TNCA secretary, lauded the owner of the Veerans team, VB Chandrasekhar. "His passion for cricket has helped him achieved so many milestones. He now owns a team in the India Cements Ltd. TNPL," he said.
Talking about Muralitharan, Viswanathan said, "His contribution to Sri Lankan cricket is unmatched and his contribution to CSK can never be forgotten."
He praised Arun, too. "He has helped improve TamilNadu cricket to a great extent and I am sure he will be a value-add for the Veerans in the upcoming TNPL.  am sure the boys in the Veerans team will be benefitted by the inputs given by these veterans and I wish them a great season."
Referring to Muralitharan as someone who started his career with jersey no. 8 and finished with jersey no. 800, the owner of the Veerans team, VB Chandrasekhar, expressed his delight over roping in the spin king as well as Arun. "We, as a team, will benefit a great deal by learning new things under the guidance of Murali and Arun. After we announced the news to the team, every youngster stated that he was looking forward to learning from these greats. Winning championships is a different thing, but creating champions is what we are looking to do," he said.
Follow us on Telegram