Two Australian players charged for breaching the code of conduct
Cricket Australia had to intervene on the behaviour of three players in the big bash tournament.
Updated - Jan 2, 2018 2:36 pm
698 Views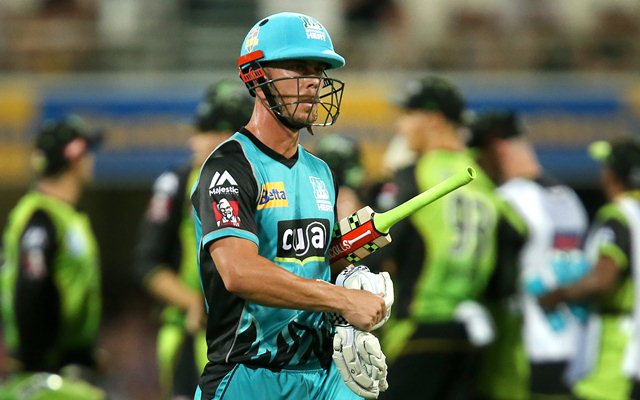 Follow us on Google News
The T20 fever has begun in Australia and it's time to witness some power hitting strokes. The tournament has already witnessed several nail-biting finishes. The CA code of conduct ensures that players behave on the field and do not act or show gestures that may not be good for the game. The matches must be played in good spirit and no player must hold grudge against one another throughout the tournament.
Cricket Australia had to intervene on the behaviour of three players in the big bash tournament. Accordingly, two players from the Big Bash league and one player from Women's Big Bash league were charged for Level 1 breaches of the CA code of conduct. Brad Hogg (Melbourne Renegades BBL), Nicole Bolton (Perth Scorchers WBBL) and Chris Lynn (Brisbane Heat BBL) were the players who were charged and reprimanded. However, Brad Hogg was let off after he was found not guilty
The Chinaman
Brad Hogg was found guilty of breaching the CA's code of conduct article 2.1.6 which relates to players pointing or gesturing towards the pavilion or other member of the fielding side upon the dismissal of a batsman during a match. This is a Level 1 offence as per the articles. According to the rules, if a player accepts the sanctions then no formal hearing is required. As Hogg refused to accept the sanction, a formal hearing was held with the presence of match referee. After looking at the evidence, Hogg was found not guilty and was cleared of any sanction.
Lynnsanity
Chris's Lynn was charged with breaching the Article 2.1.2 of CA's code of conduct – abuse of cricket equipment or clothing, ground equipment or fixtures and fittings during a match. Lynn was given caught behind of a Rashid Khan delivery. However, he did not edge the ball as the bat hit the ground. Calls for DRS in big bash have been made but it is unlikely that CA will implement it soon. The level 1 offence was accepted by Lynn and no formal hearing was required.
Nicole Bolton
Bolton was charged with breaching the CA's Code of Conduct Article 2.1.3 – showing dissent at an umpire's decision during a match. She too accepted the sanction for the Level 1 offence.
These sanctions were imposed after considering the reports submitted by the umpires to their respective match referees.
Don't miss any news in and around 'cricket', stay updated with CricTracker.com
Follow us on Telegram