Tim Paine reveals Cricket Australia will suffer $300 million loss if India series gets cancelled
The clouds of uncertainty are hovering around India tour of Australia.
Updated - Apr 27, 2020 10:49 am
1.4K Views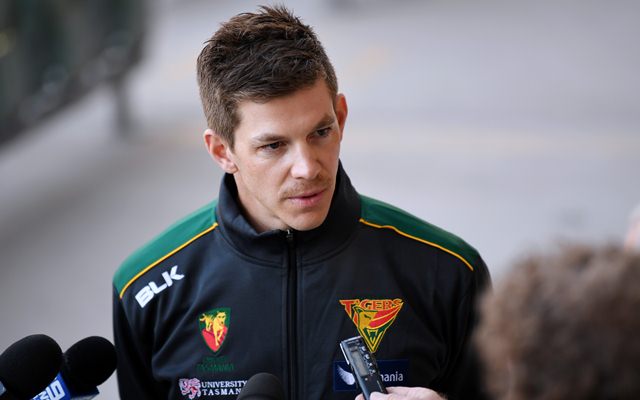 Amid Coronavirus outbreak, the majority of the cricket tournaments or series have been postponed for an indefinite period of time. Now, the clouds of uncertainty are taking rounds over the India tour of Australia that will take place towards the fag end of the year. However, Tim Paine, the Aussie Test skipper revealed what all possible measures Cricket Australia is planning to make this series possible and blockbuster.
The sporting industry is dealt with a major blow due to the pandemic. From football to cricket everything has come down to a tragic halt. Recently, BCCI had to postpone IPL 2020 for an indefinite period looking forward to the current situation in the world. The ground reality is so harsh that the pundits feel it will take long enough for the sports to return back to normalcy. However, the associations are working out hard to make it possible soon in the near future.
Tim Paine opens up on the planning of Cricket Australia
Tim Paine opened up over the same while talking to ABC Radio. He said that Cricket Australia is trying to come up with all the possible security measures in order to bring Team India coming to their country. And, it is worth because if that doesn't happen then CA will have to suffer losses of 250 to 300 million dollars. As per him, India should agree on coming to Australia as it will solve lots of financial issues going on for the board.
"I think there's a bit of safeguarding towards the potential of India not coming (on a tour in December/January) which is worth something like 250 to 300 million dollars. I'm hoping that they get here, that would solve a lot of issues," Paine told ABC Radio.
He recited the fact that CA and government might opt for chartered planes and getting them into isolation as a part of safety measures. The Aussie Test skipper also added that this might give assurance to BCCI that their players are safe.
"I know there have been some early talks with Cricket Australia and the government around the potential of what could be done, chartering planes and getting them in isolation when they get here to make sure that we can get India here," the 35-year-old added.