Tim Paine's Wife Bonnie is gorgeous and her Instagram profile is a proof of that
Bonnie's follower count shot off the roof since she posted the story with Pant.
Updated - Jan 3, 2019 11:03 am
5.3K Views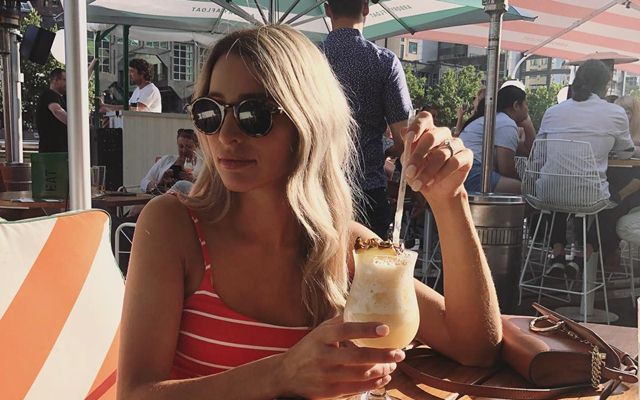 Sledging and banter have always been an integral part of the famous rivalry between India and Australia and the ongoing series is not an exception either. Players from both the teams pounced on every possible opportunity to get under the skin of the opposition players. From Virat Kohli trying to unsettle Tim Paine to the Australia skipper giving it back to Rishabh Pant's constant chirping from behind the stumps, the series has lived up to its expectations.
However, there is little denying that the 'babysitter' sledge has been the best of the lot. What further made it famous was when Bonnie Paine, wife of Tim Paine, posted a hilarious photo of Pant holding one of her children. It all started when Pant came out to bat in the second innings of the third Test in Melbourne. Sensing an opportunity, Paine tried his best to make the 21-year-old nervous.
The Australia skipper teased him by saying: "Tell you what big MS is back in the one day squad. Should get this bloke down to Hurricanes.. They need a batter. Fancy that extend you Aussie holiday, beautiful town Hobart too… get him a water front apartment. Have him over for dinner. Do you babysit? I can take my wife to the movies while you watch the kids."
Later, Pant had also given him back, calling him a temporary captain when the latter walked out to bat in the second innings.
Gorgeous Bonnie Paine:
The sledge became even more famous after Bonnie Paine's Instagram story where she posed alongside Pant with the latter holding one of her babies. Bonnie called Pant the 'best babysitter' and ever since she's gained a solid fan following among Indians. Her Instagram following jumped from 5000 odd to over 36,000 in the last few days.
Here is an effort to collect some of her stunning pictures with husband Tim as well as their kids.