Time for me to write an 'honest' book on the 2011 World Cup, tweets Harbhajan Singh; later deletes it
Harbhajan doesn't seem a happy man.
Updated - Apr 26, 2020 4:30 pm
680 Views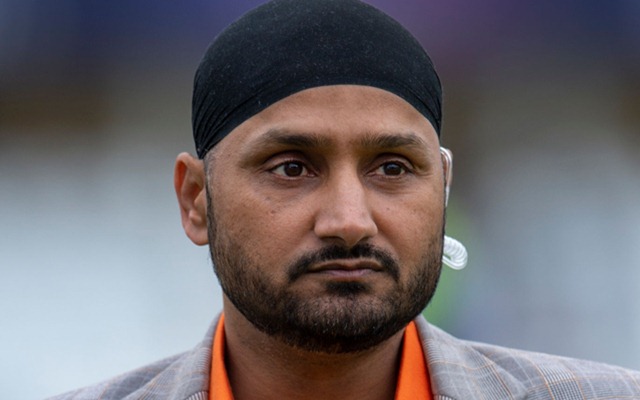 Harbhajan Singh, the Indian off-spinner, was one of the Men in Blue's major architect in the 2011 World Cup. In nine matches during the mega event, the tweaker churned out as many wickets at an excellent economy of 4.48. It was after 28 years that India, captained by MS Dhoni, managed to get their hands on the trophy after Kapil Dev's heist at the Lord's back in 1983.
However, recently, the Jalandhar-born came up with a rather scathing message on Twitter. The veteran said that there was a lot happening during the mega event. He also pledged to make some revelations on the happenings in his book. To express his anguish, the 38-year-old Harbhajan uploaded a picture a playing eleven from the mega event.
Harbhajan Singh hits out
He captioned the picture and wrote. "How ridiculous.. let the time comes will reveal who was playing what games to keep everyone away from each other's.. lot was happening.. time for me to write a book I guess.. An HONEST book about what all happen and overall." However, later, he deleted the tweet from his handle.
Here is the screenshot of Harbhajan's tweet
Despite showing their worth, players like Harbhajan Singh, Virender Sehwag and Zaheer Khan and Yuvraj Singh didn't get a whole lot of chances after the tournament. In the 2012 tri-series on Australian soil, the Jharkhand-born Dhoni talked about the rotation policy where he said that all of Sachin, Sehwag and Gambhir can't be a part of the same playing eleven.
Dhoni, thereafter, received a lot of criticism from the experts. Even later, Gambhir blasted the former Indian skipper for the bizarre move. If reports are to be believed, he even had a huge say in not picking several of the 2011 squad members for the 2015 World Cup. In 2015, the now 38-year-old Dhoni backed the likes of Rohit Sharma, Shikhar Dhawan and Ravindra Jadeja.
India bowed out of the tournament after their defeat at the hands of the Australians in the semi-final. Even after the 2007 T20 World Cup, Dhoni wanted young players in the team instead of the likes of Rahul Dravid and Sourav Ganguly.