Tom Moody hails Shane Watson; wonders if it is end of the Aussie in the IPL world
Shane Watson was a bit on and off feature of the CSK squad in this season.
Updated - Nov 1, 2020 6:36 pm
2.6K Views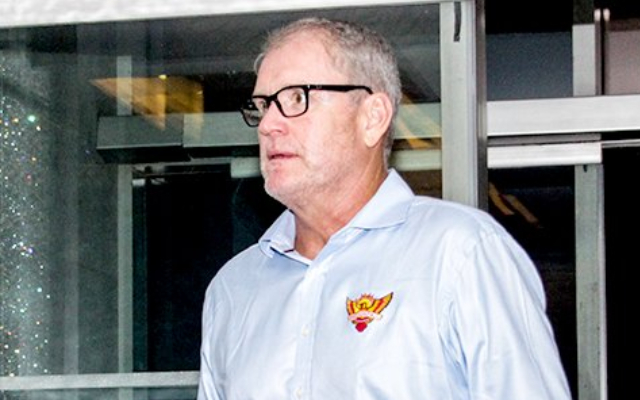 The 13th edition of the Indian Premier League saw some dipping time for the three-times champions Chennai Super Kings. Even after a lot of changing and planning, they kept struggling to keep their form and ultimately became the first team to get out of the playoffs race of the IPL 2020 season. The form of several players also came under question many times, and one of them was Australian great Shane Watson.
Watson was a bit on and off feature of the CSK squad in this season. He played 11 games in the season, with an average of 29.90. The fact that he has already retired from international cricket gives a hint that he may like to end his T20 stint anytime soon. However, in the latest video of T20 Time Out on ESPNcrininfo, a conversation took place with Australian coach Tom Moody where he spoke about Watson.
When Watson was out of the team in the current fixture of CSK against KXIP, the presenter asked Moody, 'Is this the end of Shane Watson in the Indian Premier League?' Moody replied that it might be the case, and if it is, he would like to congratulate Watson for an extremely decorated career in IPL. He is one of the best all-rounders, the IPL ever saw, and he was very much the backbone of Rajasthan Royals with both bat and ball.
Watson was the player of the tournament in IPL 2008
Moody talked about how Watson was the player of the tournament in the 2008 season and has been there with CSK when they lifted the trophy in 2018. He also stated that he would like to convey his warm congratulation to one of the extraordinary men of IPL, referring to Watson. His one innings where he exploded was against SRH, and that kept them away from the trophy in 2018 final.
Moody was the head coach of SRH till 2019, and that is how he felt it too strongly. It was also talked that he smashed records for his national team in the T20 format also. Even after plying his trade successfully in many other T20 leagues, it would be a thing to watch whether he gets another run in IPL.