Top 10 batsmen with most sixes in first 10 overs (In Last 10 years)
Updated - Feb 28, 2015 8:25 am
158 Views
Top 10 batsmen with most sixes in first 10 overs (In Last 10 years): The top order plays a really crucial role in every teams' batting and it helps their cause big time when the ones batting higher in the order strike. It is almost an unwritten rule that the two most exponential batsmen in the squad will open the innings and the one to follow at number three is more often than not the best batsman in the squad.
With the field restriction on in the first 10 over's, the changed approach and two new balls at both the ends, help these strikers blow it clean and out of the park at every opportunity that they see. These modern day batsmen get lit up even with the slightest of width or even a minute angular chance of getting underneath the ball and thus we see so many sixes being hit these days right at the start of the innings.
Here are the top 10 batsmen with most sixes in the first 10 overs in the last decade.
10. Adam Gilchrist (Australia) 20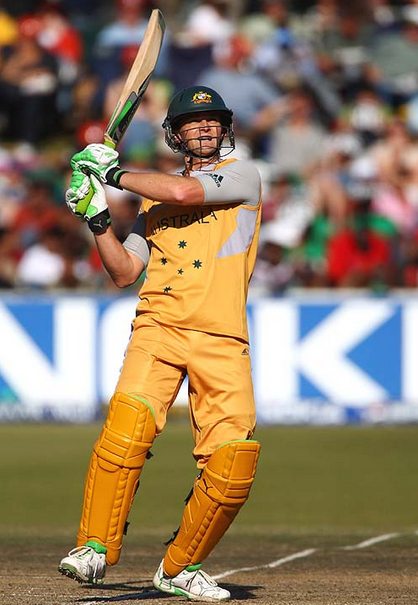 Adam Gilchrist the Australian opener among the several records he created in the last decade where he clearly dominated the bowling. Australia had the best batting pair in Mathew Hayden and Gilly, the two had the license of going for it. Gilchrist has hit 20 sixes in the last 10 years.