Top 10 cricketers with highest batting average since 2015 World Cup
Consistency has been the key for these batsmen and they will be expected to play the same way in the 2019 World Cup.
Updated - Jun 13, 2020 2:58 am
31.9K Views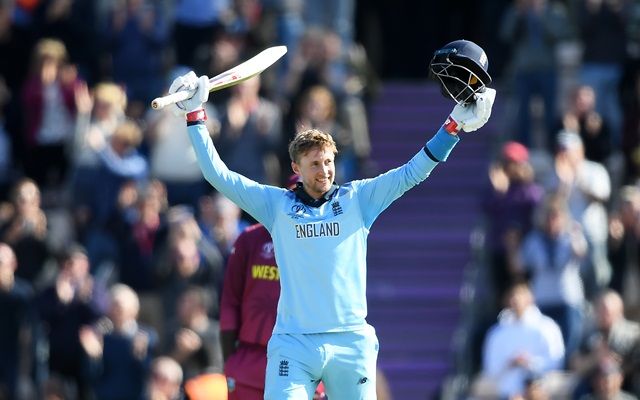 Follow us on Telegram
Since the 2015 World Cup, many things have changed in the world of cricket. The level of batting has gone up a notch and the scores of 320 and above have become a norm, strike rates of batsmen have become better and only a handful of batsmen have managed to keep their form intact through the last 4 years.
An average of over 50 means that the player has contributed to the team on all occasions and others have rallied around him. Their consistency is such, that whenever these batsmen come out to bat, the fans expect them to score heavily and very rarely they disappoint. These batsmen have averaged well over fifty since the last tournament in Australia and New Zealand in 50-over cricket and there are some names from whom it was expected, and some of them come in as a total surprise.
Here we bring you the top 10 batsmen with highest averages since the 2015 World Cup:
AB de Villiers (South Africa)- 52.77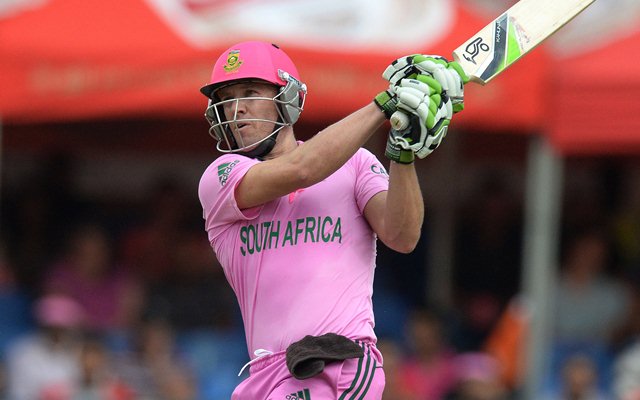 Former South African batsman AB de Villiers had a wonderful World Cup in 2015 and was doing superbly until he abruptly decided to retire from the game in 2018, leaving his fans and the cricketing world in shock. De Villiers ended his career with 9577 runs in 228 ODI matches at an average of 53.50.
He averaged an amazing 52.77 since the 2015 edition until his last ODI against India in Centurion, scoring 1636 runs in 42 matches at an average of 52.77. De Villiers' legacy will always remain as the batsman who innovated how runs are scored all over the ground and for being the only batsman to score all of his 25 ODI centuries with a strike rate of 100 or more.
Calum MacLeod (Scotland) – 55.21
Calum MacLeod is the surprise inclusion here as the Scotland batsman has been phenomenal in the ODI format. Scotland featured in the 2015 World Cup, which was their second appearance and though didn't manage to register a win, the team impressed a lot. MacLeod scored 186 runs in 6 matches with a half-century in the tournament.
Since then, the top-order has thumped 1270 runs in 26 matches with six centuries at an average of 55.21. The right-handed batsman holds the record for the highest ODI score by a Scottish batsman, 175, which came against Canada. He was instrumental in Scotland's victory over England last year scoring an unbeaten 140 off just 94 deliveries.
Tamim Iqbal (Bangladesh)- 56.15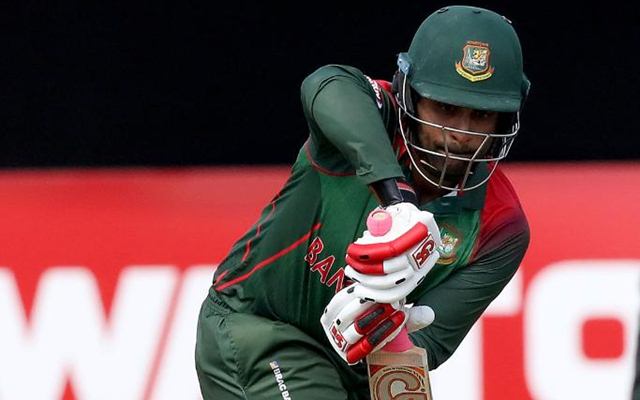 Bangladeshi left-handed opener Tamim Iqbal has been the lynchpin of the team's batting giving them impactful starts in the limited overs format since his debut in 2007. Tamim is the highest run-getter for the team in the format with 6652 runs in 194 matches at an average of 36.15 and 11 centuries.
However, his form since the 2015 World Cup is top notch with 2527 runs in 53 matches at an average of 56.15 with seven centuries to his name. Tamim had a bit of lull period before the tournament, and didn't have much impact after it, but has developed into one of the best openers in the world as he matured with age and the results are for everyone to see. He is the veteran now and will play a huge role in the ongoing World Cup 2019.
Imam-ul-Haq (Pakistan) – 57.87
The newest batsman in the list, Imam-Ul-Haq made his debut in 2018 and since then has slammed 1389 runs in 29 matches with 6 centuries to his name. Add to that the best score of 151 and an average of 57.87. Imam Ul-Haq has been a blessing for the Pakistani team who were looking for an opener to compliment the aggressive Fakhar Zaman.
The duo became the first opening combination to add 300 plus runs for the first wicket during the Zimbabwe series. Pakistan has lots of hopes from Imam in the 2019 World Cup in England, where they triumphed in the 2017 ICC Champions Trophy. He is a technically proficient batsman who can score runs at will all around the ground and for an opener, has a good game against spinners.
David Warner (Australia) – 58.17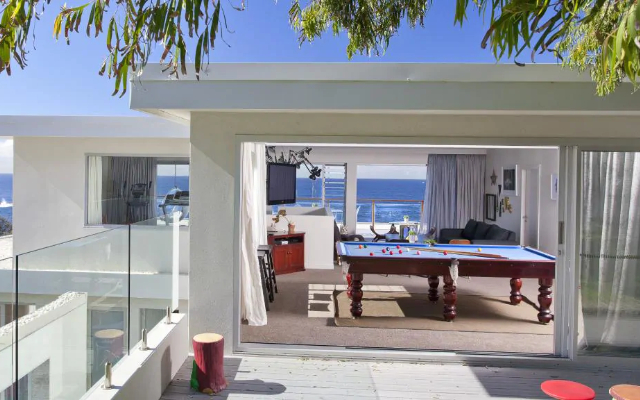 David Warner missed a whole year of cricket due to the ball-tampering ban put on him by Cricket Australia for his role in the whole scandal. Despite that, Warner managed 2385 runs in 45 ODI matches since 2015 World Cup at an astonishing average of 58.17 with 10 hundreds to his name.
Warner was Australian spirit personified during the said period with a no-nonsense attitude and the team management giving him the license to take on the bowlers both with his bat and verbally as well. He made his long-awaited return to international cricket against Afghanistan in the mega event and scored an unbeaten 89 runs in the victory.
Joe Root (England)- 58.18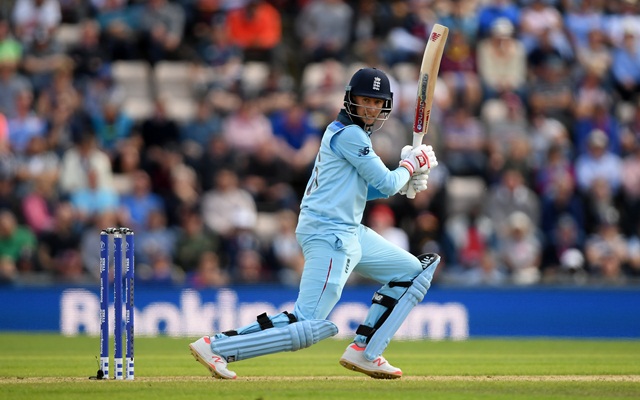 England's premier batsman Joe Root scored 3549 runs in 79 ODI matches at an average of 58.18 along with 10 centuries to his name since the 2015 World Cup. Root, who was considered to be in the perfect mould of Test cricket, has transformed his game to suit the needs of modern day ODI cricket and this shows in his improved strike rate and his average as well.
Root amazed everyone by his exploits for the new look England since their debacle in 2015 edition of the ICC event. He has become the anchor of the Three Lions' batting order which is filled with hitters and aggressive batsmen from top to bottom. He is one of the players to watch out for in the 2019 edition as well, given England's prowess in the format and the tag of favourites.
Faf du Plessis (South Africa) – 59.25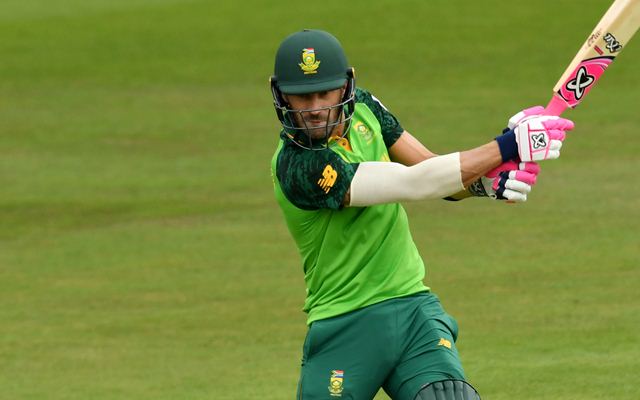 South African captain Faf du Plessis has more or less taken over from AB de Villiers as the most dependable batsman of the team. Du Plessis has scored 2844 runs in 62 ODI matches at an impeccable average of 59.25 with seven centuries. He had taken over the captaincy from De Villiers who gave it up in 2017.
Du Plessis has a very tight game, as he plays with angles on the field and given that he is a very good player of spin, and uses his feet, is seldom in trouble against them. He knows when to turn the heat on the bowlers and is adept at playing shots over the boundaries to both quick bowlers and spinners, changing gears in the blink of an eye.
Rohit Sharma (India)- 61.12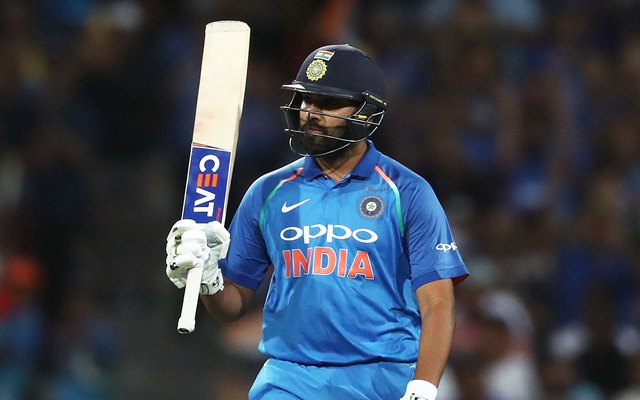 Indian run-machine Rohit Sharma is third on the list of batsmen with the highest average in ODIs since 2015 World Cup. He averages 61.12 in 71 matches, where he has amassed 3790 runs with 15 centuries. The owner of three double hundreds in the 50-over international format, bats like a man possessed once he gets his eyes in.
Sharma could have been the best batsman in any batting lineup, only for the presence of the no.1 batter on this list. Rohit Sharma has also transformed into a capable captain leading the Indian team to much success and also becoming the second Indian captain to score a double hundred in ODIs. He will be vital to India's plans in their upcoming sojourn in the 2019 edition of ICC event.
Ross Taylor (New Zealand)- 68.85
Kiwi Ross Taylor has been like fine wine, who is getting better with age. He has found another gear to his game since the 2015 World Cup and has scored 2892 runs in 59 ODI matches at an average of 68.85 with 8 centuries to his name.
Taylor, who is the master of leg-side play, has found some game on the off side as well and has started to be a bit more aggressive with his batting. His game against spinners has improved amazingly as well and he has adapted his game to the modern-day cricket, which needs batsmen to go after the bowling from the first ball they face.
Virat Kohli (India) – 78.29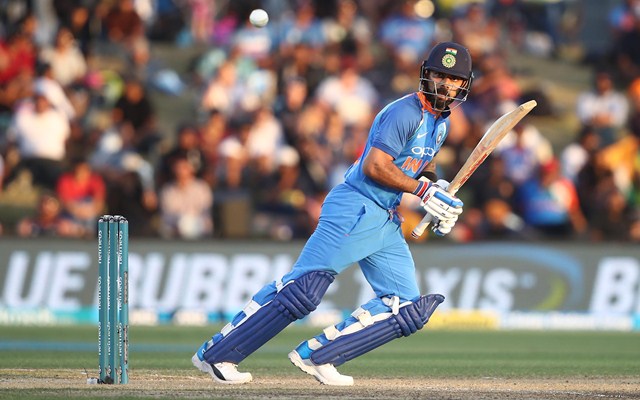 Indian captain Virat Kohli has ruled the ODI game since the 2015 World Cup with 4306 runs in 69 matches at an average of 78.29 with 19 centuries to his name. In the process, he became the fastest batsman to 10,000 runs in the format and left behind Ricky Ponting to become the second most century maker with 41 centuries, only second to Sachin Tendulkar's 49.
The fact that Kohli was handed over the captaincy of the team in 2016, has made him even more dangerous as now he looks to win more matches than ever before given the said responsibility. Kohli has been a run juggernaut for the Indian team and much will depend on him when India starts their 2019 World Cup campaign.
*Disclaimer: The stats as on June 02, 2019
Follow us on Google News