Top 10 current most trolled cricketers in the world
Cricketers who have been trolled time and again by people on social media.
Updated - Jun 9, 2021 11:36 am
43K Views
Trolling in cricket has long been a part and parcel of the game.  Even before the establishment of social media, the cricketers were known to get heavily ridiculed not just by the crowds on the park or by some paranoid journalists but also immorally by some ex-players.
However, now with the brimming rise of social media, trolling has become an entertaining affair that is being widely performed and enjoyed by the masses. Often in trolling, majorly its the form, or the performances, or the statement of players which causes derision, but on the flip slide, such mortifications have also sometimes meant a mental trauma for players to deal with.
Overall, trolling in the modern-day game is a massively obnoxious mental test for players to endure, and hence in this list and here we look at-
Most trolled cricketers of the current times
1. Rohit Sharma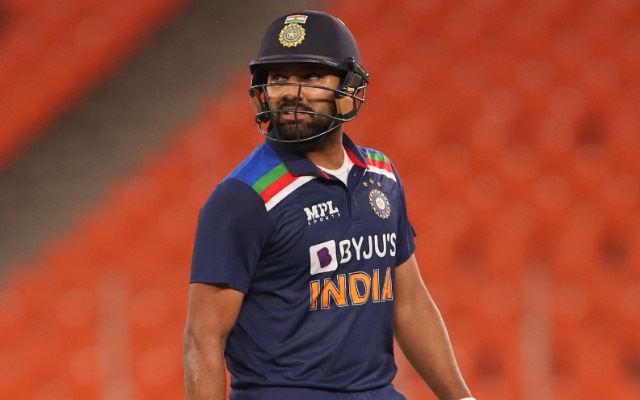 Over the years, since the beginning of his international career, Rohit Sharma has mainly been one of the biggest featured players in the world of trolling. Despite being a very successful and an accomplished batter in today's game, Rohit has constantly endured trolling in all facets of his cricketing career.
Very early on in his international career, he was labelled as a 'Maggi Man' of Indian cricket, who consistently used to fail for team India but used to amass a profusion of runs for his IPL teams. Later on, when Rohit Sharma had just started to soar as a white-ball opener, his bleak performances especially in the prime or knockout games used to again catch a lot of criticism and trolling. However, with Rohit's 2019 World Cup known to have got brimmed with 5 centuries, the abhorrent remarks regarding his batting have now finally been immobilized by Rohit.
Nonetheless, now it's his fitness in the last few years that has become a buzzing point of trolling especially since 2018 when Rohit had just managed to pass out the 'YO-YO fitness test' scores. Sometimes, Rohit also gets trolled for his inconsistent IPL performances, but the true MI fans do know that the skipper does like to save his best for the pinnacle stages.