Top 10 Most Entertaining T20 knocks of all time
Updated - May 15, 2015 10:45 am
257 Views
Top 10 Most Entertaining T20 knocks of all time: Twenty20 is the most entertaining cricketing format without a doubt and the IPL is an irrefutable testimony for attracting viewers from all around the globe. Frankly who wouldn't like to see the giant humongous sixes, a fast bowler reverse swept for six, the switch hits, the Dil scoops and all those unconventional entertaining shots.T20 Cricket has evolved as one that thoroughly entertains its viewers and makes them feel that they've got their money's worth.
So let's take a look at the Top 10 Most Entertaining T20 knocks of all time.
1. Chris Gayle-175 off 66 balls (RCB Vs PWI):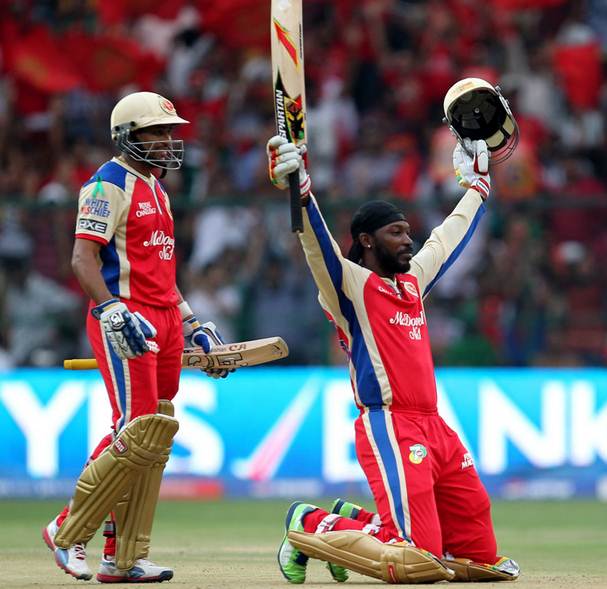 Follow us on Telegram
This is THE MOST magnificent T20 innings ever. The helpless victims in this case were the Pune Warriors India team. Chris Gayle thrashed and decimated all of their bowlers mercilessly and reached his 100 in 30 balls, yes you read it right, 30 balls!! Not one bowler was spared and everyone's deliveries were carted to all parts of the ground. Mitchell Marsh suffered the most having conceded 29 runs in the fifth over of the game. This is nothing but GAYLE FORCE!
Follow us on Google News