Top 10 Stadiums that have hosted most ODIs
Updated - Oct 24, 2015 7:06 am
128 Views
Top 10 Stadiums that have hosted most ODIs: Every cricket playing nation boasts of beautiful cricket stadiums. There is an eternal connect between the masses, beloved players and the game itself. Some of these stadiums are over a century old and are vintage while some are situated in picturesque locations. These stadiums have witnessed some of the most memorable moments of the game.
Players and cricket fans have many memories attached to it. The atmosphere in these sporting arenas is electric. It evokes enthusiasm and wild emotions in the heart of the spectators. Lively crowd, with their noise levels, pump up confidence of the teams. Not only cricket but every sport, is off course, in every sense, incomplete without these wonderful stadiums.
Here are the Top 10 Stadiums that have hosted most ODIs

10. Eden Park, New Zealand – 75: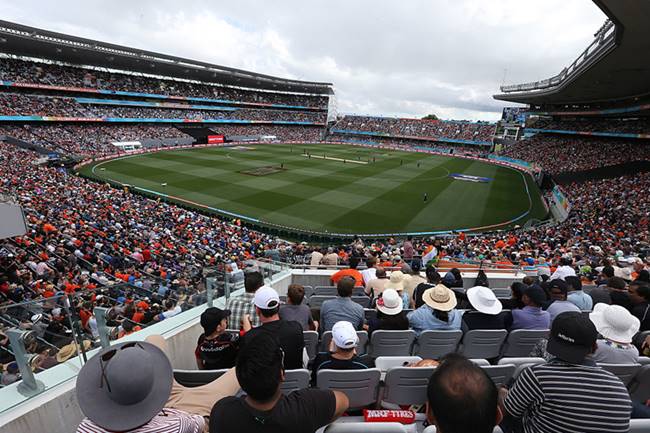 Located in the Auckland, Eden Park is the biggest cricket stadium in New Zealand. It has been home to cricket in Auckland since the year 1900. It has a capacity of 55,000 spectators. It is multi-purpose ground which transforms itself as a Rugby stadium during winters. Thus, the unique shape of a baseball diamond. Former New Zealand captain Martin Crowe (719 runs) and Chris Cairns (33 wickets) have the highest number of runs and wickets on this ground in ODIs. The record for the highest team total is held by the home team New Zealand. They posted a massive 340/5 versus Australia in 2007.