Top 10 weird celebrations in cricket history
From Shikhar Dhawan's thigh-five to Mushfiqur Rahim's dragon celebration, here are 10 weird cricket celebrations.
Updated - Sep 3, 2021 4:17 pm
11.2K Views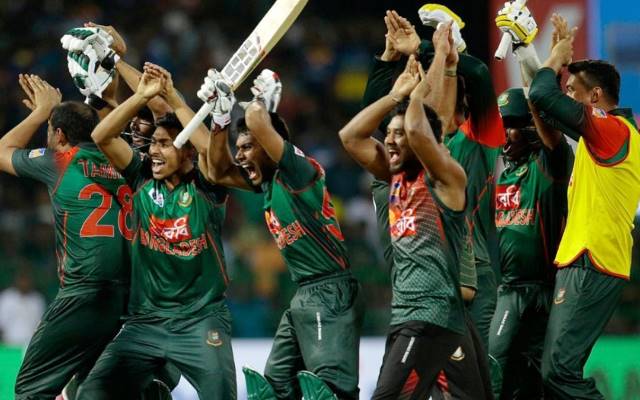 Follow us on Google News
With the commencement of T20 cricket, people have started finding the sport even more enthralling as they expect a jam-packed action on each ball. Adding to that, T20 leagues around the world such as BBL, CPL, PSL and especially the IPL, have increased the entertainment value exponentially. 
As players enjoy their game in different parts of the world, it is natural that there will subsequently be trademark celebrations performed by certain players. This is a way of showing how much the sport means to them and they will put their all to excel in it. 
With the emerging crop of players being more inclined towards an open display of their feelings on the field, this trend is not going to die off soon. This is probably for the best as it helps the fans have a deep connection with the players as they think that these players aren't just playing for the sake of it but genuinely love the game.
Here is a look at 10 of the weirdest celebrations in cricket: 
10. Shikhar Dhawan's Thigh Five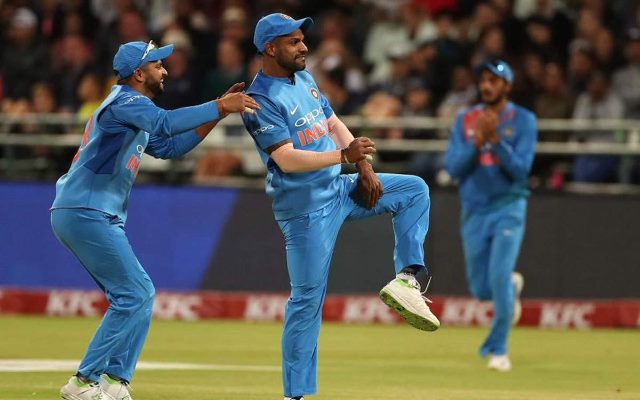 Every cricket junkie in India by now would have noticed the unique celebration of the dashing Indian opener, Shikhar Dhawan. His thigh-five celebration has become quite famous among Indian families and children. The left-handed batsman disclosed the source of his incredible trademark celebration recently.
In an interview, he explained that he got the idea for his thigh-five celebration after watching Kabaddi. He enjoys Indian Kabaddi as it is a masculine sport and was dazzled by the indigenous celebration, he added. 
Dhawan, who is often called 'Gabbar' by his fans, said, "I started the Kabaddi-style celebration first in Australia when I took a catch to dismiss Shane Watson. I enjoy watching Kabaddi. It is very entertaining for me. I do this with all my heart and that's why maybe people also like it. Whenever I stand at the boundary, fans see me and re-enact my kabaddi-style celebration." Fans indeed are loving the celebration and look forward to many more thigh fives in the years to come.
Follow us on Telegram