Top 5 Batsmen with most runs in Tests 2014
Updated - Dec 23, 2014 3:11 pm
83 Views
Top 5 Batsmen with most runs in Tests 2014: Test cricket is demanding for both the batsmen and the bowlers. Test cricket is a bit more demanding for the batsmen. It is more a mental game than a physical game. Bowlers get umpteen number of chances to correct their errors but batsmen don't. In the longest format of the game, temperament and patience are two strong words that may have lesser importance in the limited overs format. Over the years we have witnessed some greats like Sachin Tendulkar, Ricky Ponting and Rahul Dravid who have played this format with elan. This year it has been tough for the batsmen, with some top quality bowlers emerging from their comfort zones. But still there are some who have made this format, their very own.
Crictracker picks the top 5 batsmen in 2014 based on the number of runs scored. From a qualitative side, there are batsmen like Murali Vijay, Steve Smith, Joe Root and Brendon McCullum who miss out from this list. 2014 was also a year where, Angelo Mathews showed his maturity as a test batsman as well as a test captain for someone of his age.
5. Mahela Jayawardene – 1003 runs (Srilanka)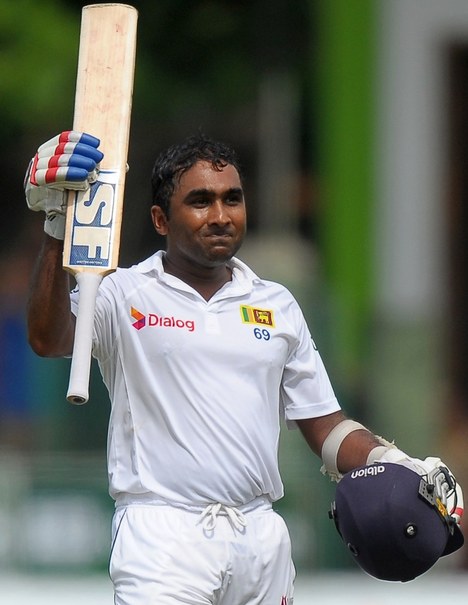 Mahela Jayawardene – the personification of class and elegance be it on the field or off the field. One of the most experienced Srilankan players has been taking his team on his shoulders for quite a good number of years now. He is not afraid to change his batting position as he believes, a good batsman must be able to play at any position as per the requirements. Mahela Jayawardene in 2014 has been nothing short of prolific along with his team-mates Sangakkara and Mathews. Mahela Jayawardene scored 1003 runs from 9 matches at a decent average of 59.  He is no.5 in the list.