Top 5 overseas players who might miss next IPL season due to World Cup duties
Here are the top 5 players who are likely to miss some IPL action next year.
Updated - May 28, 2018 1:08 pm
30.3K Views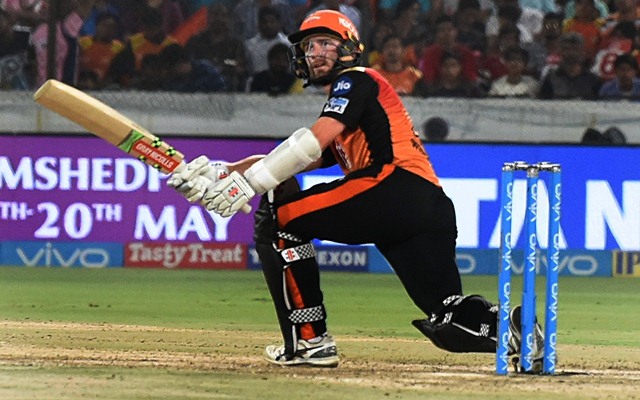 The 2018 edition of the Indian Premier has come to an end and the buzz around the next edition of the IPL has already started. IPL 2019 is set to commence in March next year. The tournament is already bagging a lot of limelight for a couple of reasons. The first reason is about the potential shifting of venue of the tournament. The marquee T20 league clashes with the dates of the general elections in India.
Hence, it will not be surprising to see the tournament shifted out of India, the same as it was done in 2009 and 2014. The next reason, perhaps the bigger of the two, is the timing of the league just before the ICC World Cup 2019. The enormity of the World Cup needs no introduction. All players wish to win the World Cup for their sides. At the same time, it is also a known fact that the IPL is a very long tournament and it can take a heavy toll on any cricketer.
The IPL 2019 commences on March 29 and will run on till May 19. And the WC 2019 is scheduled to begin on May 30 and the finals will be played on July 14 next year. In this backdrop, there is a high possibility of the cricket boards trying to save their marquee players from fatigue and hence, asking them to skip some part of the IPL next year. The same is very much applicable to the Indian big names as well.
Here are the top 5 overseas players who can miss IPL 2019 for World Cup duties:
Kane Williamson – Sunrisers Hyderabad
Kane Williamson is a big match player. The elegant batsman recently led the Sunrisers Hyderabad to the finals of the IPL 2018. He was excellent as a captain and was even better as a batsman. Williamson won the Orange Cap this year. However, with the World Cup duties on the cards next season, the New Zealand Cricket will be cautious about their management of Williamson.
He is set to lead the New Zealand team in the World Cup and hence, needs to be at his A game when he enters the tournament. Even if he misses some games of the Indian Premier League next year, the SRH camp might not panic a great deal. They will have their regular skipper, David Warner, back in the scheme of things next year.