Top 5 Players With Most Test Centuries in Cricket History
The players who perform well in the longest format are rated very highly.
Updated - May 16, 2021 5:34 pm
276 Views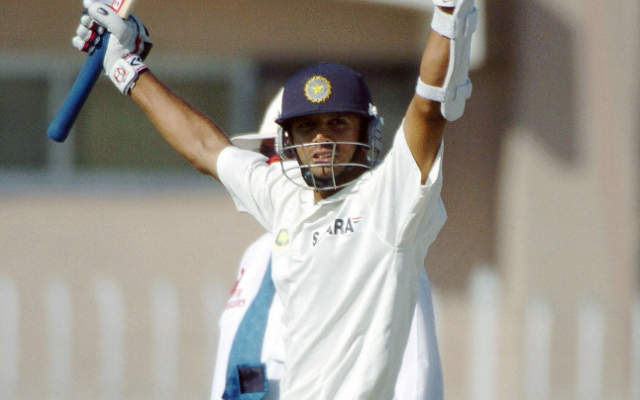 Test cricket is a format that is considered to judge the quality of a player to the greatest extent. This is the reason why players who perform well in the longest format are rated highly. Moreover, if given a choice, the most batsman would want to score a century in Test cricket rather than the other two limiter-overs formats. In this article, we will be listing out 5 cricketers who have slammed most hundreds in the Test format. All these five players have been a great servant of the game, and have helped their respective counties on multiple occasions in Test cricket.
5. Rahul Dravid – 36
Former India cricketer Rahul Dravid who is often termed as 'the wall' scored 13288 Test runs in 286 innings at an average of 52.31. He slammed 36 hundreds and 63 fifties in his Test career with a high score of 270. The legendary batsman also holds the record for facing most balls in the longest format.
4. Kumar Sangakkara – 38
Former Sri Lankan legend Kumar Sangakkara was among the most important players of his country for around 15 years from 2000 to 2015. He aggregated 12400 runs in 233 innings in Test cricket at an average of 57.40. This includes 38 tons and 52 half-centuries with a high score of 319. He along with Mahela Jayawardene were the two strongest pillars of the side for more than a decade.
3. Ricky Ponting – 41
Apart from being a class leader, Ricky Ponting also contributed as a batsman for Australia on multiple occasions. He smashed 13378 runs in 287 innings played in Test cricket at an average of 51.85. Ponting has 41 Test tons to his name with a high score of 257. He also slammed 62 half-centuries in the format.
2. Jacques Kallis – 45
Despite having a phenomenal record for South Africa in Test cricket, the contribution of Jacques Kallis is very less talked upon. He aggregated 13289 Test runs at an average of 55.37, and also smashed 45 centuries and 58 fifties in the format. He registered his highest Test score of 224 against Sri Lanka in 2012.
1. Sachin Tendulkar – 51
Former India great Sachin Tendulkar is the only player to feature in 200 Test matches. He is also the only batsman to score more than fifty tons in the longest format. Sachin amassed 15921 Test runs in 329 innings at an average of 53.78. He scored 51 centuries and 68 half-centuries including a high score of 248*.
Most Test Centuries List
| | | | | |
| --- | --- | --- | --- | --- |
| Player | Inns | Centuries | Runs | Ave |
| Sachin Tendulkar | 329 | 51 | 15921 | 53.78 |
| Jacques Kallis | 280 | 45 | 13289 | 55.37 |
| Ricky Ponting | 287 | 41 | 13378 | 51.85 |
| Kumar Sangakkara | 233 | 38 | 12400 | 57.4 |
| Rahul Dravid | 286 | 36 | 13288 | 52.31 |
*Last updated on 16th May 2021