Top 5 Ugliest moments in IPL
Updated - May 7, 2014 6:11 am
3.7K Views
Cricket has always been a gentlemen's game. It has always been sophisticated and jovial at every moment of the game. But yes, there have also been times when the some players of the team have indulged in some really blistering brawls which are really disregardful for the respect and the reputation of the game. When it comes to ego clashes on the field, the players never back off in facing their fellow counterparts who are also enclosed within the dimensions of the game. And when it comes to IPL, the momentum and the aggression is surely double because of the very limitations of the game. Yes, IPL has also seen some serious and dashing fights between the reputed players, From sledging to Verbal fight and from cursing to hitting, IPL has seen everything. Crictracker brings to you Top 5 fights in the history of IPL.
 5. Munaf Patel vs Amit Mishra, IPL 2011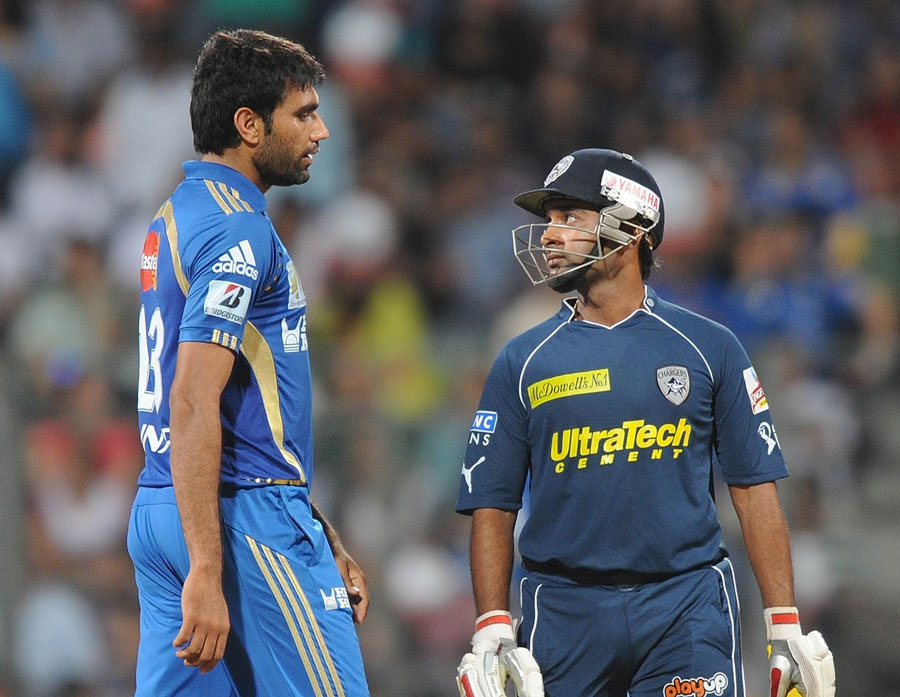 Mumbai Indians bowler Munaf Patel got into a strong altercation with Deccan Chargers batsmen Amit Mishra when both the teams played at Wankhede. The last over of the match was the main highlight of the brawl. Munaf got hit for a six on the first ball of the last over. And then on the third ball, he got smashed for a four on which he lost his cool and went down to melee with Amit Mishra, the batsmen. The two ended up in some verbal shouts. The fifth delivery saw the two players almost throwing blows at each other. Munaf Patel also did threaten Amit Mishra to throw the ball towards him. The Umpires and Sachin Tendulkar finally resolved the matter.
Follow us on Telegram