Top Stories: Things that made news in the cricket world today
All the news stories that hogged the headlines today.
Updated - Jun 12, 2020 8:40 pm
170 Views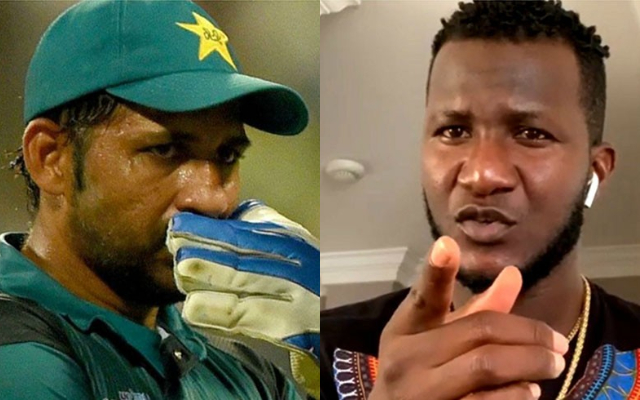 Pakistan announce 29-man squad for England tour, Sarfaraz Ahmed included in the list
Pakistan, who are set to brace the field in the post-coronavirus world, announced a 29-man squad for the England series.
The Men in Green are slated to lock horns with England in three Tests and as many T20 Internationals.
Azhar Ali will lead the Test side while Babar Azam will be the Test vice-captain and T20I skipper.
India call off their series against Sri Lanka and Zimbabwe due to COVID-19 threat
The Board of Control for Cricket in India (BCCI) on Friday announced that the Indian Cricket Team will not travel to Sri Lanka and Zimbabwe owing to the current threat of COVID-19.
Team India was originally scheduled to travel to the island nation from 24th June 2020 for three ODIs and as many T20Is and to Zimbabwe for a series comprising three ODIs starting 22nd August 2020.
Team India last braced the field against South Africa at Dharamsala and has been away from the sport for over three months now.
Melbourne's Melton City names roads after Virat Kohli, Sachin Tendulkar and other cricketing icons
Sachin Tendulkar and Virat Kohli are two of the iconic names in the history of Indian cricket. Their fandom in Australia also trumps many legendary names in the sport.
The same can be seen after the City of Melton in Melbourne, Victoria, named streets after them.
An upcoming housing estate decided to bestow them and a few other cricketers with the honour, naming the streets.
India might play Australia in front of crowds after PM Scott Morrison relaxes coronavirus restrictions
Allowing the spectators to witness live cricketing action is currently a topic of concern for many countries. Many countries have been severely hit with the wrath of COVID-19 outbreak.
Hence, in the wake of it, many countries would be sceptical to allow spectators in stadiums when the sporting action resumes.
However, things have slowly started to come back on track in Australia.
Empty stadiums should be the last resort: IPL franchises divided over hosting IPL 2020 behind closed doors
The sporting world is set to undergo many changes in the post-coronavirus world.
Along with the saliva ban and player replacements, empty stadiums might be the new normal for every cricket fan.
Many cricket fanatics, at least for a while, will have to witness the sporting action from home due to the risk of COVID-19 transmission.
Sanju Samson reveals how Adam Gilchrist and MS Dhoni changed batting for wicketkeepers
Sanju Samson is one of the best wicketkeeper-batsman in the country right now.
The Kerala player has been in contention for the national team for some time now.
With MS Dhoni coming towards the end of his career, it is expected that his role will be taken up by either Rishabh Pant or Sanju Samson.
'It is personal and uncomfortable' – Darren Sammy on Raheem Sterling's idea of task force for racism
Darren Sammy, the West Indies cricketer, feels that there should be a task force for racism just like there's one for anti-corruption.
The 36-year-old has been grabbing the limelight ever since he claimed he was being addressed with a racial slur when he was with the Sunrisers Hyderabad (SRH) in the Indian Premier League (IPL).
One of Ishant Sharma's post also confirmed it.
Mohammad Amir and Haris Sohail pull out from England tour due to personal reasons
To set the ball rolling amid COVID-19 pandemic, Pakistan will resume their cricketing action with the England tour.
The Men in Green, led by Azhar Ali in Tests and Babar Ali in T20Is, will play three Tests and as many T20Is against the Three Lions.
However, notable omissions from the squad were Mohammad Amir and Haris Sohail.
'You don't use it, full stop' – Darren Sammy reacts on Sarfaraz Ahmed's racial slur at Andile Phehlukwayo back in 2019
Former Pakistan captain Sarfaraz Ahmed stole the limelight back in January 2019 when he made a racist remark on South African all-rounder Andile Phehlukwayo.
It all happened during the second ODI between South Africa and Pakistan.
Later, South African team management took the matter seriously but Sarfaraz was quick to issue his apology to the Protea all-rounder, which settled the matter.
Rohit Sharma has the ability to score double century in T20s: Mohammad Kaif
The highest score in any T20 match is 175 by Chris Gayle.
The highest score in a T20I match is 172 by Aaron Finch. It is safe to assume that the day is not far when we might witness a double ton in a T20 match.
But there have been many discussions on who will eventually become the first person to score that.
'Thought it meant a stallion' – Darren Sammy clarifies his birthday tweet for VVS Laxman in 2014
Darren Sammy has been grabbing the limelight ever since the issue of racism came to the fore after George Floyd's demise.
The veteran has spoken strongly against differentiating on the basis of colour.
During his stay with the Sunrisers Hyderabad (SRH) in the Indian Premier League (IPL), he said that he was being referred to as 'kalu', something one of Ishant Sharma's post showed.